Elections are only solution to country's ills, admits Maryam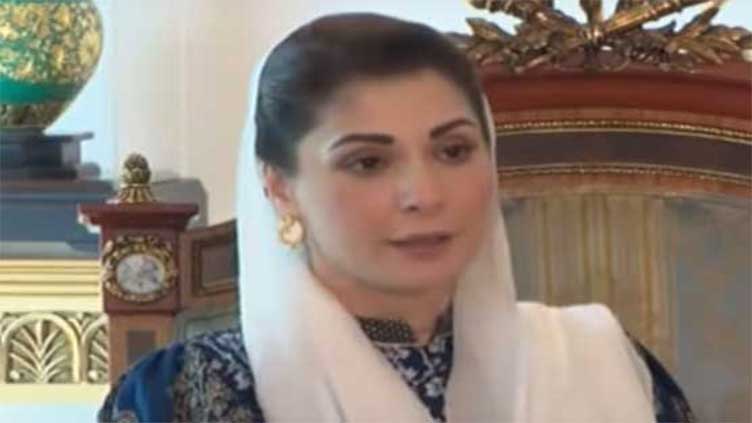 Pakistan
PML-N was not escaping polls but were ready for them
LAHORE (Dunya News) – Pakistan Muslim League-Nawaz (PML-N) Chief Organizer Maryam Nawaz on Sunday said that there was no other solution to the crises of Pakistan except elections and they should be held after every five years.
Ms Nawaz while addressing the office bearers of Lawyers Wing in Lahore said that Nawaz Sharif was politically victimised.
"you all supported my mother in the election and you people supported me in difficult times with great passion, your role in pushing forward Nawaz Sharif's narrative is clear and you have not received the attention you deserve at the leadership level," she added.
PML-N leader further said that the entire politics of PTI revolves around the facilitators.
She mentioned that Imran Khan attacked the courts and flouted the constitution and law while raising question, where is the law of Pakistan?
The scales of justice in the country were not equal, the leadership of PML-N faced concocted cases while the police were attacked in Zaman Park and petrol bombs were thrown at police, she added.
Ms Nawaz questioned who was still protecting Imran Khan? PTI chief's politics revolves around Establishment, she added.
She advised Imran Khan to appear before courts if the later was not involved in any illicit activities.
PML-N's leader admitted that elections were the only solution for Pakistan and said that PML-N was not escaping polls but were ready for them.