PPP gears up for elections: Yousuf Raza Gilani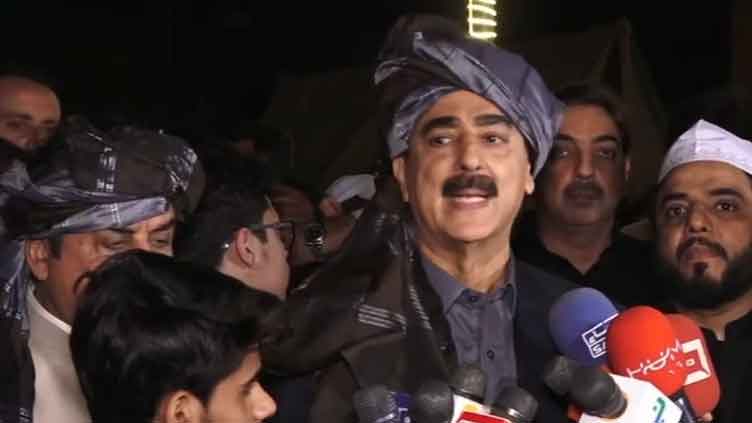 Pakistan
Gilani says centre will become weaker if split-up polls happened
MULTAN (Dunya News) – Pakistan Peoples Party (PPP) senior leader Yousuf Raza Gilani said on Friday that his party was prepared for the elections.
Speaking to media, the former prime minister was of the view that all the elections should happen at once, adding that the centre would become weaker with the happening of split-up polls.
Going back to history, Mr Gilani said, when former prime minister Benazir Bhutto embraced martyrdom, the elections were delayed. It is up to the court to deliver a verdict in connection with the holding of elections.
He made it clear that whenever elections will happen his party will contest.
Read also: Sherry Rehman picks apart PTI's deal with another US lobbying firm
Mr Gilani vowed to formulate a better strategy in a bid to distribute the flour.
On Thursday, Sindh Information Minister Sharjeel Memon claimed that Pakistan Tehreek-e-Insaf (PTI) Chairman Imran Khan had resorted to wicked tactics against the country.
Speaking to media, Mr Memon claimed, "Those people who kept on busy conspiring against the country, now openly supporting Imran Khan."
He took a jibe at the Jamaat-e-Islami (JI), saying, "The JI was not only about elections from Karachi. The JI also rejected Karachi, like other places. It was due to the boycott of the Muttahida Qaumi Movement-Pakistan (MQM-P) that the JI got an opportunity."