IMF says bailout package conditions have nothing to do with polls in Pakistan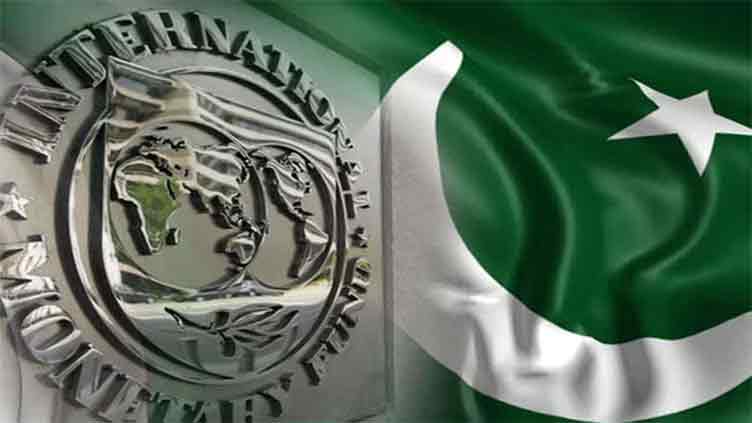 Pakistan
Cash-strapped Pakistan is scrambling to revive loan deal for several months
ISLAMABAD (Web Desk) – The International Monetary Fund (IMF) has clarified that it has not placed any condition for revival of the loan programme for Pakistan that could interfere in constitutional activities of the country, saying holding elections is purely an internal matter.
The statement from IMF Resident Representative for Pakistan Esther Perez Ruiz comes as the Election Commission of Pakistan postponed Punjab Assembly election for more than five months due to security and financial reasons.
In its order, the electoral body explained details of the meetings it held with the special secretary interior and secretary finance earlier this month following the orders of the Supreme Court that ruled that elections must be held within 90 days of the dissolution of the assemblies.
"Special Secretary Interior during the above said meeting briefed the Commission that free, fair and peaceful elections are not possible due to deteriorating law and order situation, charged political environment, serious threat to the political leaders/politicians; which actually extends to not just the poll day but in the entire run-up period of the election campaign and this will also expose the public as well as the leaders to heightened risk of terrorism," reads the ECP order.
It said the secretary finance briefed that the commission that "due to the paucity of funds and financial crunch, the country is facing an unprecedented economic crisis and it was under compulsion by International Monitory Fund (IMF) program which has set targets for maintenance of fiscal discipline and deficit, and it would be difficult for Government to release funds now for General Elections to the Provincial Assemblies of Punjab, Khyber Pakhtunkhwa and later for General Elections to National Assembly, Provincial Assemblies of Sindh and Balochistan".
"Secretary Finance informed the Commission that he will get instructions from the Federal Government. The Federal Government has conveyed that due to critical economic situation of the country it will be very difficult to Provide funds for the elections at the moment and additional funds for the staggered elections," read the ECP order.
The IMF representative told local media about the targets set by the global lender at the aggregate federal and provincial government level, adding that there was fiscal space in the targets to allocate or reset priorities for spending and/or raise additional revenues to carry out constitutional activities.
Esther Perez Ruiz said decisions regarding deciding time and feasibility for provincial and general elections was the sole authority of the Pakistani institutions.
The Pakistan government is scrambling to revive the loan programme stalled since September last. Despite holding several meetings and implementing various conditions, the cash-strapped country is unable to reach a staff-level agreement with the IMF.