ECP creates constitutional crisis by delaying polls, says Sheikh Rashid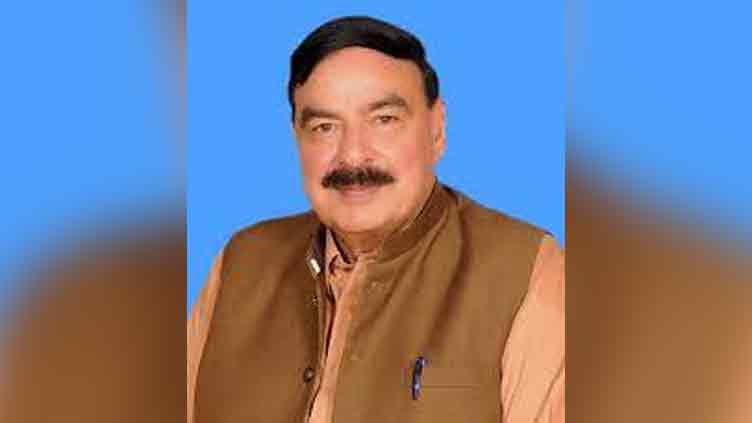 Pakistan
'How people can accept the government defying the Constitution,' says the AML chief
ISLAMABAD (Dunya News) – Awami Muslim League (AML) chief Sheikh Rashid Ahmed said on Thursday the decision of Election Commission of Pakistan (ECP) to put off the elections in Punjab had created constitutional crisis in the country.
In a series of tweets, a strong ally of PTI Chairman Imran Khan said the polls, as per the Constitution, must be held within 90 days of the dissolution of the assemblies. He said it was a test for the Supreme Court to decide whether it allowed the unconstitutional and illegal government to run or try them under Article 6.
Chief Justice of Pakistan Umar Ata Bandial had said the apex court would intervene in case of any abuse of authority or mala fide on part of the ECP in holding of elections, he said, adding that the caretaker government had lost its credibility.
He said the government had damaged Pakistan's reputation, adding that it had also put the democracy at risk just to counter Imran Khan. He said Pakistan had been pushed closer to the civil war. "How people can accept the government when it is defying the Constitution," Mr Ahmed said.
— Sheikh Rashid Ahmed (@ShkhRasheed) March 23, 2023
He said Turkiye did not change its election schedule despite deadly earthquake that claimed thousands of lives, adding: "Public looks towards Supreme Court for decision".
"There is puppet show in Pakistan and country has stuck in the limbo," he wrote. The former interior minister lashed out at the ruling government, saying it had become a sign of disaster for the country. He claimed that the International Monetary Fund (IMF) and friendly states were shying from helping Pakistan.
He further claimed that the government had decided to roll back its decision to provide subsidy on petrol prices, saying there was no respite for poor segment of society. The government had given a negative impression to foreign investors by delaying the polls, he said.