Marriyum backs ECP for postponing April 30 election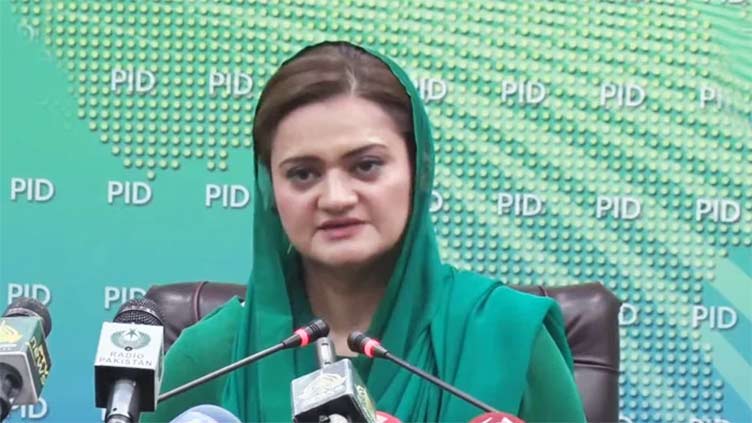 Pakistan
Marriyum said the ECP took the decision to postpone election after consulting all the stakeholders.
ISLAMABAD (Dunya News) – Information Minister Marriyum Aurangzeb says the decision of the Election Commission of Pakistan (ECP) to postpone election is in the interest of the country keeping in mind the economic, political and security situation.
The minister issued a statement on Thursday on the ECP's decision to put off April 30 elections in Punjab to Oct 8.
Marriyum said that under Article 218 of the Constitution, the ECP is duty bound to ensure transparent, impartial and fair elections. The Article 224 provides that there are caretaker set-ups in the centre and provinces at the time of elections. She said when the National Assembly elections would be held, governments would have already been established in two provinces.
She claimed that in that scenario, elections held in two provinces would become controversial. The ECP took the decision to postpone elections after consulting all the stakeholders, she said, adding that the decision would guarantee political stability in the country.
In her opinion, the ECP has saved the country from plunging into a constitutional crisis.
Marriyum Aurangzeb said population census was going on in the country. "It is not possible to hold elections before the completion of census," she added.
She said it's not possible to impose elections on two provinces on the whims of a man. The constitution could not be governed by the will of one man, she concluded.