LHC orders govt to release Toshakhana record from 1990 to 2001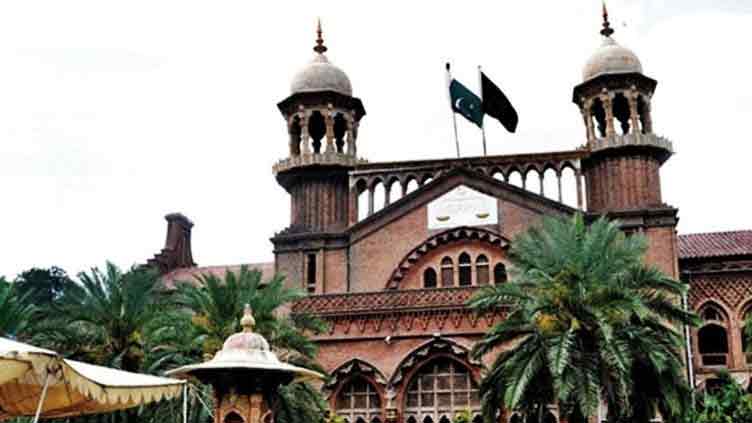 Pakistan
Earlier, the government declassified record since 2002
LAHORE (Dunya News) – The Lahore High Court (LHC) on Wednesday ordered the release of the Toshakhana record from 1990 to 2001.
LHC's Justice Asim Hafeez issued the order while a hearing petition filed by lawyer Munir Ahmad through Advocate Azhar Siddique seeking the government to release the complete details of Toshakhana gifts received by political rulers and bureaucrats from foreign dignitaries since the creation of Pakistan.
Established in 1974, the Toshakhana is a department under the administrative control of the Cabinet Division and stores gifts received by public officeholders from other governments and foreign dignitaries.
The department has been in the news in recent months in light of proceedings against former prime minister Imran Khan for "not sharing details" of Toshakhana gifts. The Election Commission Pakistan (ECP) had disqualified the PTI chief in the case last year.
The orders from the high court comes nearly ten days after the federal government declassified the Toshakhana gifts' records since 2002 for the first time in country's history.
Justice Hafeez ordered that details about the source of gifts should also be revealed, adding that noting could be concealed. Raising objection over the court order to disclose the details of sources, the federal government's lawyer said an appeal would be filed against it.
The LHC judge said it was the government's right to file an appeal. He remarked no one could retain gifts without payment. A day earlier, the government's lawyer told LHC that Toskhana record before the year 2000 was not in an organised shape.
A 446-page record of Toshakhana gifts from 2002 to March 2023 included details of the gifts of the presidents, prime ministers and federal ministers. During the ongoing year, the incumbent government received 59 gifts.
According to the record released by the government, 224 gifts were received in Toshakhana in 2022, 116 in 2021, 175 in 2018 and 91 gifts were received in 2014. As many as 177 gifts were received by government officials in 2015. Earlier, the federal cabinet had decided to make the details of records of Toshakhana.