Rashid sees govt's days numbered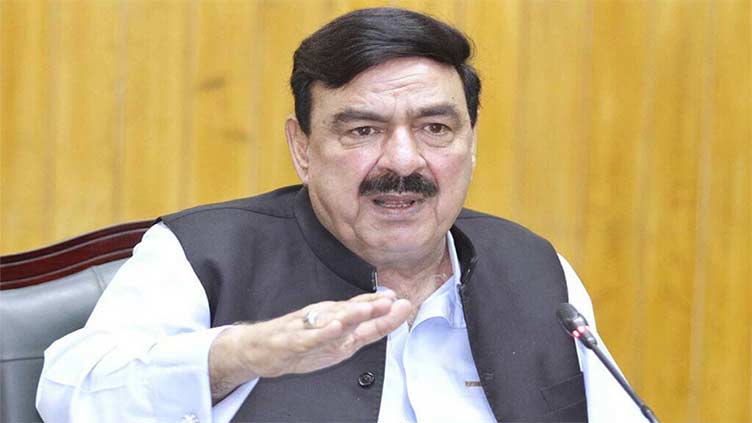 Pakistan
Mr Rashid said only elections can save the country from civil war and chaos.
RAWALPINDI (Dunya News) - Awami Muslim League (AML) chief Sheikh Rashid Ahmed condemned the arrest of innocent people and said Interior Minister Rana Sanaullah's statement had added fuel to the fire.
In a tweet on Monday, the AML chief chided the coalition government, saying it had been trying to escape the decisions of the Supreme Court (SC). He said only elections could save the country from civil war and chaos. Otherwise, inflation and famine will increase. He also warned the PDM of the forthcoming political dynamics after the caretaker set-up ends.
Mr Ahmed further said the country would only receive the much-needed help from the outside [international community and friendly countries] when there is a government coming in power through elections.
"There had been no staff level meeting of the International Monetary Fund (IMF) and no help is being received from friendly countries," he said.
— Sheikh Rashid Ahmed (@ShkhRasheed) March 20, 2023
He also hit out at the promises of cheap petrol and flour in near future as 'political tricks'. He expressed confidence in the state institutions, saying the defence assets of the country would not come under any pressure.
The former minister, while further pointing at the tense political and economic situation in the country, said it was more of a foolish move to apprehend people at Zaman Park.
In Mr Ahmed's view, the government has made people, who are already upset with the ruling coalition over back-breaking inflation, even more disappointed as it seems that only the poor are being held accountable. He made it clear that there was no other solution but elections.
— Sheikh Rashid Ahmed (@ShkhRasheed) March 20, 2023