Amir Muqam absolved of corruption charges as NAB closes inquiry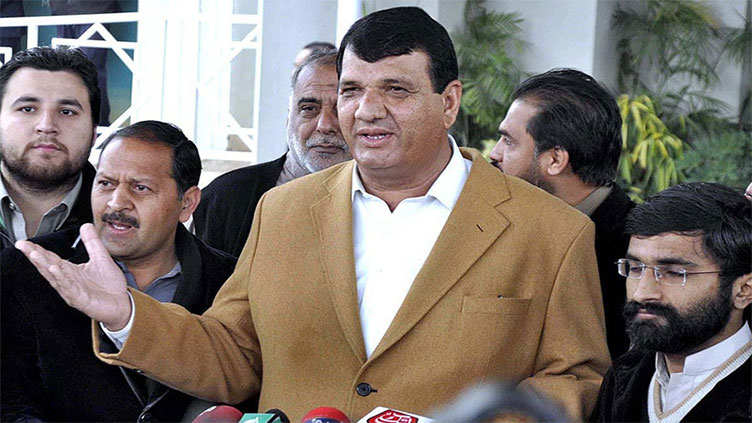 Pakistan
The NAB letter said that closure of the case would not affect any other inquiry.
PESHAWAR (Web Desk) – Another ruling Pakistan Muslim League-Nawaz (PML-N) stalwart, Amir Muqam, got big relief when the National Accountability Bureau (NAB) closed inquiry against him.
Adviser to Prime Minister Amir Muqam, has got a letter from the Khyber Pakhtunkhwa NAB that "based on the findings of the final inquiry report and recommendations of executive board meeting, the competent authority has approved the case for closure."
The adviser was accused of corruption, corrupt practices and accumulation of assets beyond known sources of income.
The NAB letter said that closure of the case would not affect any other inquiry and should not prevent initiating any new cases under the ordinance.
On May 6, 2020, Peshawar High Court summoned NAB officer conducting inquiry regarding his assets since he had sought pre-arrest bail in the case. The court had fixed the case for June 11, 2020. The high court had already granted him an interim pre-arrest bail on condition of furnishing two sureties of Rs1 million each.
NAB initiated the inquiry against him regarding assets beyond known sources of income in 2018. During his hearing at NAB's office in Peshawar on August 2, 2018, he was handed over an assets declaration proforma with directions to submit it on or before August 15, 2018.
The NAB restarted the inquiry against him in July 2019 on the orders of former NAB chairman. He was accused of purchasing properties in Islamabad, Lahore and Peshawar, and agricultural land in Swat, Shangla and Peshawar.
Amir is the president of Khyber Pakhtunkhwa PML-N. He has previously served as adviser to the prime minister. He had contested the July 25 election from two National Assembly and two provincial assembly seats on the PML-N ticket but lost all four.
He was reappointed adviser after the PDM came into power last year.