Petrol bomb making equipment recovered from Imran's house, claims Sanaullah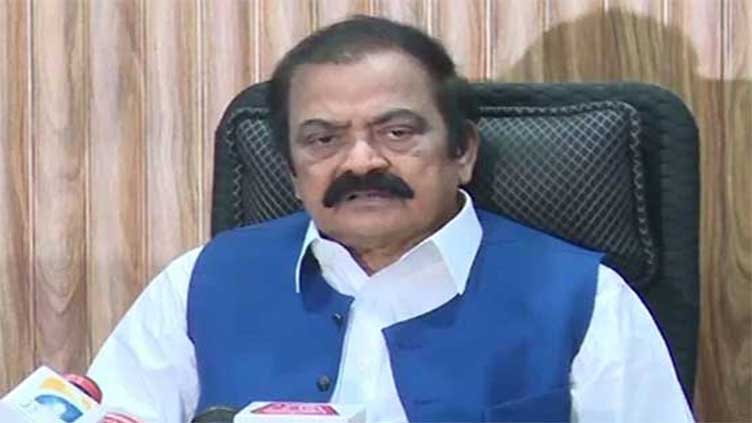 Pakistan
Petrol bomb making equipment recovered from Imran's house, claims Sanaullah
LAHORE (Dunya News) – The security measures put in place for Imran Khan's appearance before court were said to be "foolproof" by Federal Interior Minister Rana Sanaullah on Saturday.
While speaking to the media in Lahore, Sanaullah expressed regret over Imran being given the relief to mark the appearance in his car, but stated that the security arrangements were impeccable.
He said the person who started "Jail Bharo Movement" was running the "Jail Bacho Movement" while imprisoned at home.
Mr Sanaullah also spoke about the various issues faced by the residents of Lahore due to Imran Khan's actions. He claimed that Imran Khan was creating chaos since 2014, with the aim of spreading anarchy.
He also alleged that Imran Khan's front man was involved in money laundering of Rs12 billion, while Khan himself plundered Tosha Khana.
"Bail was granted in all cases before 1 day and giving relief to a person who believes in lawlessness will further encourage him," he said.
Despite these accusations, the minister stated that the security forces offered Imran Khan protection, but the PTI chief still came to court with a mob.
He said police officers were injured to stop the chaos and terrorists were spotted during the operation in Zaman Park.
The minister said the police were able to stop the chaos and apprehend any potential terrorists during the operation in Zaman Park. He claimed Kalashnikovs and petrol bomb making equipment was recovered from Imran Khan's house.