Three terrorists killed in Awaran IBO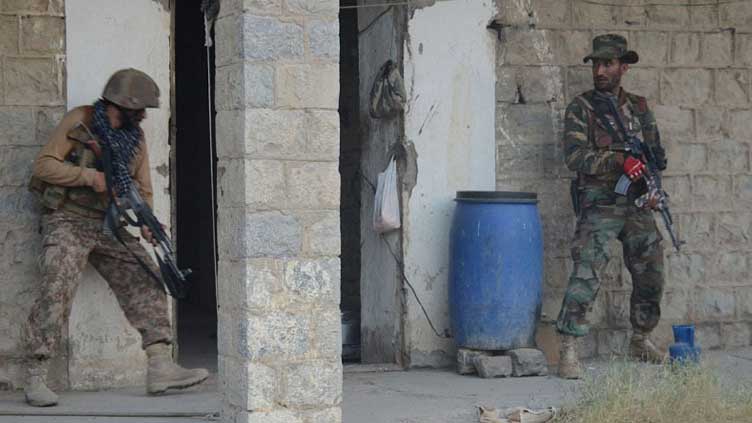 Pakistan
Three terrorists killed in Awaran IBO
RAWALPINDI (Dunya News) – Security forces on Saturday gunned down three terrorists in an Intelligence-Based Operation (IBO) in general area South of Awaran.
According to the Inter-Services Public Relations (ISPR), from March 15, 2023 onwards, an Intelligence Based Operation (IBO) has been initiated to intercept a terrorists group operating in south of Balochistan's Awaran district.
The terrorists were linked with firing and improvised explosive devices incidents along the Turbat Awaran Road and surrounding areas.
The ISPR said that based on credible information, multiple ambushes had been laid along different routes in the area frequented by the terrorists for last three days.
Resultantly, party of three terrorists was intercepted while moving towards their hideout.
On being blocked, they opened fire onto the security forces. During the ensuing heavy exchange of fire, all three terrorists have been killed while a cache of arms and ammunition has been recovered.
"Pakistan Army in step with the nation, remains determined to thwart attempts at sabotaging peace, stability, and progress of Balochistan," ISPR added.