Imran Khan's expected arrest, Asad Umar pens letter to CJP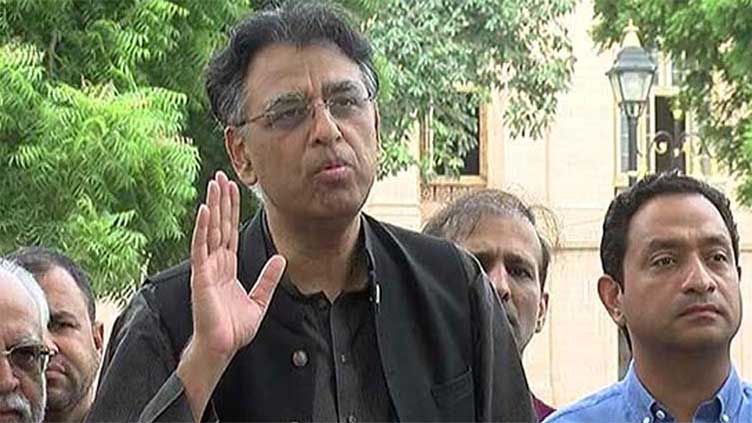 Pakistan
Imran Khan's expected arrest, Asad Umar pens letter to CJP
LAHORE – (Dunya Web) Pakistan Tehreek-e-Insaf Secretary General Asad Umar on Saturday wrote a letter to Chief Justice of Pakistan Justice Umar Ata Bandial reflecting fear of Imran Khan's possible arrest by the PDM government. He also pleaded to take suo moto notice of the situation.
The party leader took stance in the letter that as the party chairman was on his way to Islamabad to appear in a court, the PDM government wanted to victimize him. He said that Imran Khan wanted to appear in court in respect of the court order.
Asad Umar further wrote that yesterday Imran Khan got bails in nine cases from the Lahore High Court adding the court directed the police not to victimize Imran Khan. Police while violating the court order attacked Khan's residence. Police also broke gates and walls, the PTI senior leader alleged.
He also wrote the Islamabad police created an environment of panic. Besides common people, important personalities, media and police were not allowed to enter into court premises. He said that this all reflected PDM government's intentions to arrest Khan in any anonymous case. He wrote that Khan already expressed threats to his life.
Asad Umar requested the CJP to take notice of the violation of basic human rights and life of Imran Khan.