Imran says govt intends to arrest him under 'London plan' despite bail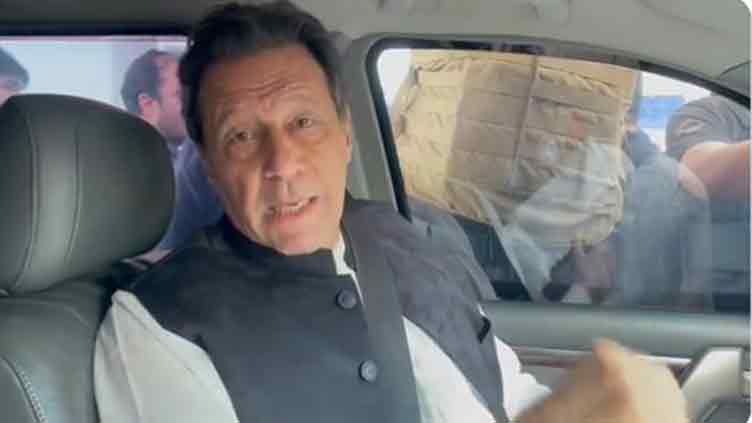 Pakistan
PTI chief says he is appearing in court as he believes in rule of law
ISLAMABAD (Dunya News) – Pakistan Tehreek-e-Insaf (PTI) Chairman Imran Khan says the PDM government intends to arrest him despite his bail in all cases registered against him.
In a series of tweets, the former prime minister said he was heading to Islamabad to appear before court in the Toshakhana case despite "knowing their [government] mala fide intentions". Mr Khan said he believed in rule of law, adding: "But ill intent of this cabal of crooks should be clear to all".
— Imran Khan (@ImranKhanPTI) March 18, 2023
"It is also obvious now that the entire siege of Lahore was not about ensuring I appear before the court in a case but was intended to take me away to prison so that I am unable to lead our election campaign," he wrote on Twitter.
The PTI chief, in a separate video message, said his arrest was part of the "London plan" as PML-N supremo Nawaz Sharif wanted the same.
— PTI (@PTIofficial) March 18, 2023
Earlier in the day, Mr Khan left for Islamabad to attend hearing in the Toshakhana case after he secured protective bail from the Lahore High Court in several cases registered against him in Lahore and Islamabad.