IHC suspends arrest warrant against Imran Khan in Toshakhana case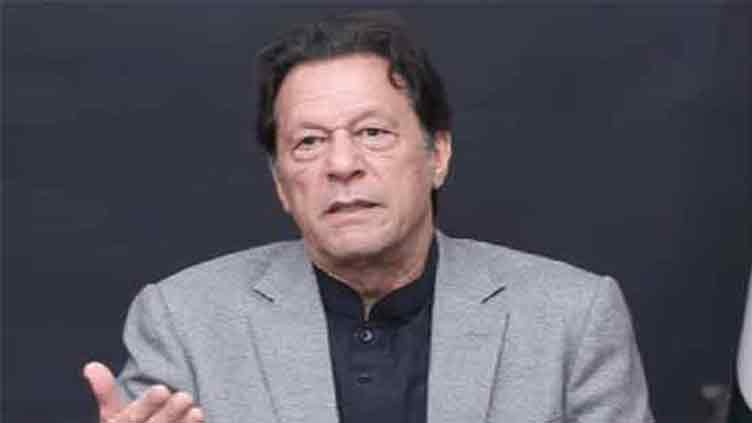 Pakistan
Additional sessions judge on Thursday dismissed PTI chief's petition to cancel warrants
ISLAMABAD (Dunya News) – The Islamabad High Court (IHC) on Friday suspended arrest warrants issued against Imran Khan by the lower court in the Toshakhana case.
IHC Chief Justice Aamer Farooq issued the ruling after the petition submitted by the PTI against warrants fixed for hearing earlier in the day.
Earlie, the registrar office raised objections to the petition, stating that the former prime minister did not conduct biometric verification to submit the petition. It also added that how the high court could take up a petition again when it has issued verdict on it.
A legal team of the former prime minister had filed the petition in the IHC as the district and sessions court has summoned him on March 18 to attending the hearing he has skipped for four times.
Imran Khan's lawyer Khawaja Harris has plead the high court to shift the case from the court of the Additional Sessions Judge Zafar Iqbal. He also asked the IHC to accept an undertaking and cancel the arrest warrants issued against his client.
On Thursday, the lower court rejected Mr Khan's plea seeking the suspension of non-bailable arrest warrants issued in the Toshakhana case. The judge announced the verdict reserved earlier redirecting the authorities concerned to arrest the former prime minister and present him before the court on March 18.
Imran Khan's indictment in the reference sent by the Election Commission of Pakistan (ECP) was originally scheduled for February 28, but it was differed multiple times before as the PTI chief did not show-up. Later, the court issued a non-bailable arrest warrant for the PTI chairman.
"[…] it is concluded that the application is not justified by law as well as fact which is hereby rejected," reads the written verdict issued no Thursday.
The verdict stated that the applicant has "prayed that in view of the undertaking given by him and the sureties offered by him to the satisfaction of this court, the order dated 13.03.2023 may kindly be recalled and suspend the warrant of arrest.
"Keeping in view the law and order situation created by the applicant, he has lost some of the normal rights granted by procedural as well as substantive laws and he has to actually surrender before the court due to his defiance of the court process.
"Such eventuality is never appreciated by the court and it is regarded as willful default."
The judge said that the the powerful and weak segments of society were equal in the eyes of the laws and it was not a fun tender such an undertaking after inflicting losses to the national exchequer.
"Keeping in view post order development of issuance of non-bailable warrant of arrest and act and conduct of the applicant, the warrant may not be cancelled just on the basis of his undertaking," it stated.