Sheikh Rashid slams govt for sleeping on the job amid economic slump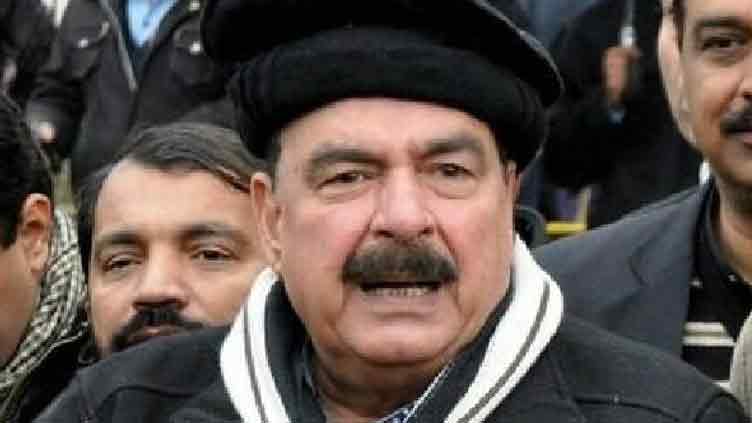 Pakistan
Says state institutions are bound to follow the Constitution.
RAWALPINDI (Dunya News) – Awami Muslim League (AML) chief Sheikh Rashid Ahmed on Thursday hit out at the government over an inaction as economic crisis continues to deepen amid delay in bailout package from the International Monetary Fund (IMF).
In a series of tweets, the former interior minister said: "Our economic crisis has become a question mark in the world." He said the IMF deal was still under a cloud of uncertainty as the government lacked international lobby and assurance for external financing. "No one takes them seriously," he reproved the government.
— Sheikh Rashid Ahmed (@ShkhRasheed) March 16, 2023
He said the UAE and Qatar were shying away from giving assurance for revival of the IMF programme, adding that the wishes of the US were yet to surface. He also slammed the government for increasing petrol prices.
The AML chief said international media massively covered the violent situation at Zaman Park, adding that international community was condemning the registration of cases against PTI chairman Imran Khan. He said the government could not undermine the influence of the ex-prime minister whether he is put in the jail.
— Sheikh Rashid Ahmed (@ShkhRasheed) March 16, 2023
Criticising PML-N Senior Vice President Maryam Nawaz for scandalising judiciary, he said the current government was a "puppet set-up". He said the tenure of interim government would end in 90 days, adding that state institutions were bound to follow the Constitution.