FIA summons Fawad over Toshakhana allegations against Maryam Nawaz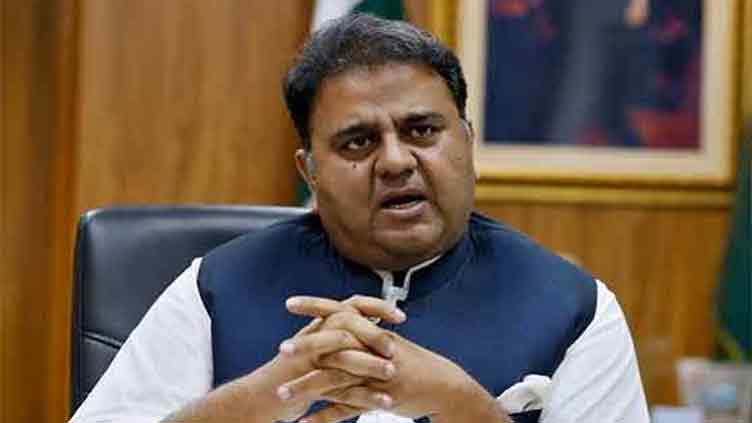 Pakistan
PTI leaders says human rights had been suspended in the country
ISLAMABAD (Dunya News) – The Federal Investigation Agency (FIA) on Monday summoned Pakistan Tehreek-e-Insaf (PTI) leader Fawad Chaudhry for accusing PML-N leader Maryam Nawaz of retaining a watch from Toshakhana, a state depository.
The FIA has directed the former information minister to appear before the probe team on March 17. The development comes after complaint was filed by citizen Raja Muhammad Haroon, a resident of Islamabad, following the release of Toshakhana record by the federal government in a historic move.
Mr Haroon said that Fawad Chaudhry, in his March 12 tweet, alleged that Maryam Nawaz received a watch from the Toshakhana. The complainant said the PTI leader violated the privacy law and attempted to provoke public against the PML-N stalwart.
The complaint said the government had released the Toshakhana record and it rejected the allegations levelled by Fawad Chaudhry against the PML-N leader, therefore, a legal action should be initiated against him.
Reacting to the development, Mr Chaudhry took to Twitter and said the FIA had initiated inquiry within hours of threats from Maryam Nawaz.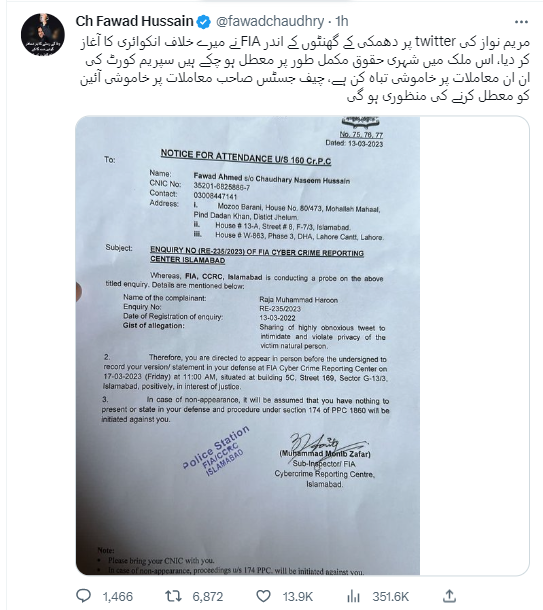 He said human rights had been suspended in the country.