Punjab elections: Top PML-N brass decides to field candidate in all constituencies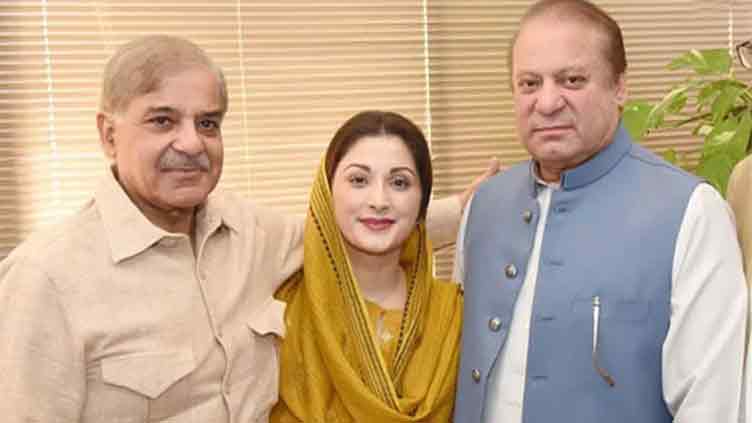 Pakistan
Nawaz Sharif says tickets would be issued to candidates on merit
LAHORE (Dunya News) – Pakistan Muslim League (Nawaz) has decided to field its candidate in all constituencies for general elections in Punjab.
The decision was made when PML-N supremo Nawaz Sharif made a telephonic contact with Prime Minister Shehbaz Sharif and party Chief Organiser Maryam Nawaz.
The contact between the top leadership of the party ruling in Centre comes as the Election Commission of Pakistan (ECP) has issued a schedule for general elections in Punjab. It has announced that elections would be held on April 30 but clouds of uncertainty overhang the polls as the security officials, in a recent meeting, recommended the electoral body to delay the elections due to security concerns.
Sources said Nawaz Sharif held detailed discussion on Punjab elections with her daughter and the PML-N president and decided to contest polls on all seats of the provincial assembly. They said Maryam Nawaz had sent her recommendations for election of candidates from across the province to the PML-N supremo.
Sources said the candidate will be finalised in view of the recommendations of the parliamentary board and after holding their interview. Nawaz Sharif will chair the meeting of the PML-N's parliamentary board.
The PML-N supreme leader said that tickets will be issued on merit, adding that "ideological" workers would not be ignored at the time of distribution of tickets.