Nawaz Sharif was poisoned in captivity, claims Maryam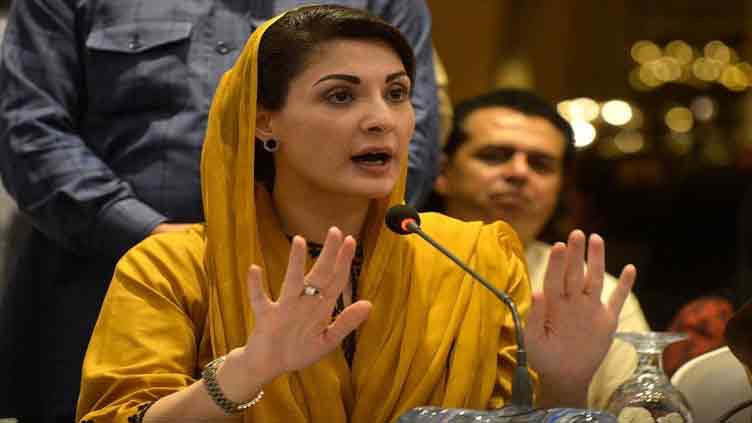 Pakistan
Poison made his platelets fall
LAHORE (Dunya News) – Pakistan Muslim League-Nawaz (PML-N) Senior Vice President Maryam Nawaz claimed that PML-N supremo Nawaz Sharif was poisoned in captivity which made his platelets count go down.
She said when Mr Nawaz was fighting for his life, it worried some people, adding that it made them allow Mr Sharif to leave the country. "Time will reveal that PTI chairman Imran Khan was also part of this [plan]," she added.
Earlier, Ms Nawaz said former prime minister Nawaz Sharif was fully capable of steering the country out of the present challenges. She added that Pakistan was progressing in every field under the leadership of Nawaz Sharif.
In 2018, an accountability court jailed former prime minister Nawaz Sharif, daughter Maryam Nawaz and son-in-law retired Capt Muhammad Safdar. They were arrested upon their arrival to the country in the same year and later shifted to Adiala jail over corruption charges in the Avenfield reference. Later, in 2019, the PTI led government allowed him to leave the country for a medical checkup as Mr Sharif had claimed that his platelets had fallen to a fatal level.
— Dunya News (@DunyaNews) November 20, 2019