Maryam sees women's role vital in politics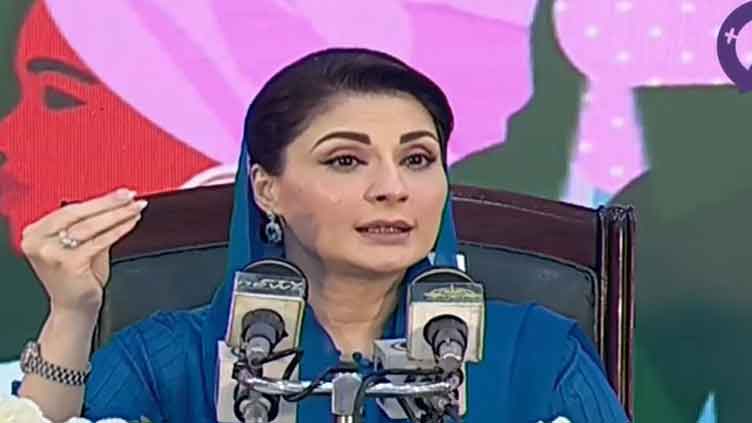 Pakistan
Maryam heaps praise on Hadiqa Kiani, others amid International Women's Day
LAHORE (Dunya News) – Pakistan Muslim League-Nawaz (PML-N) senior vice president Maryam Nawaz said on Wednesday that the role of women in politics was vital.
Addressing a speech on the occasion of International Women's Day, Ms Nawaz said it was necessary that the women pick up the right party that will pave the way for them to raise their voice at the national level.
Ms Nawaz greeted the Women's Day, saying, "In overly routine life, everyday belongs to women, as no day would be complete without the presence of our women. "
Speaking about Fatima Jinnah, Ms Nawaz said, "I am biggest admirer of Fatima Jinnah. After that, I am the biggest fan of my mother, who is not with me today. But she lives in my every breath. I have learned a lot in a life from my mother. My mother, Kulsoom Nawaz, was farsighted woman."
— PMLN (@pmln_org) March 8, 2023
She recounted the role of the women in different aspects of life, saying, the women had proved their mettle in every field. She heaped praise on many celebrities, including cricketer Bismah Maroof and the youngest Microsoft professional, Arfa Karim.
Commending the efforts of noted singer Hadiqa Kiani, Ms Nawaz said, "I want to salute Hadiqa Kiani for rendering her social services without the support of the government."