Borrow 'courage' from Nawaz Sharif, Khawaja tells Imran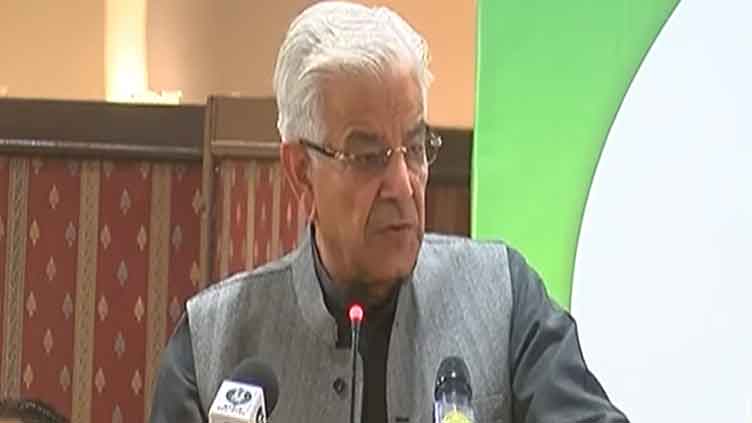 Pakistan
Khawaja berates Imran for 'dodging' arrest
ISLAMABAD (Dunya News) – Defence Minister Khawaja Asif schooled on Sunday Pakistan Tehreek-e-Insaf (PTI) Chairman Imran Khan, saying the latter should borrow "courage" from Pakistan Muslim League-Nawaz (PML-N) supremo Nawaz Sharif.
Taking to Twitter, Mr Asif expressed his thoughts in connection with the potential arrest of Mr Khan, saying, "Imran is asking his workers to court arrest. But he himself escaped from getting arrested."
He reminded Mr Khan that it was normal for the political leaders to make their sacrifices for the sake of their beliefs and ideologies."
Continuing to take a dig at Mr Khan, Mr Asif said, "The political leaders bear the difficulties of imprisonment with great respect and prestige."
Speaking about former South African President Nelson Mandela, Mr Asif said, "Imran gives the example of Nelson Mandela. But having no shame himself."
— Khawaja M. Asif (@KhawajaMAsif) March 5, 2023