Fawad Chaudhry distances himself from latest audio leak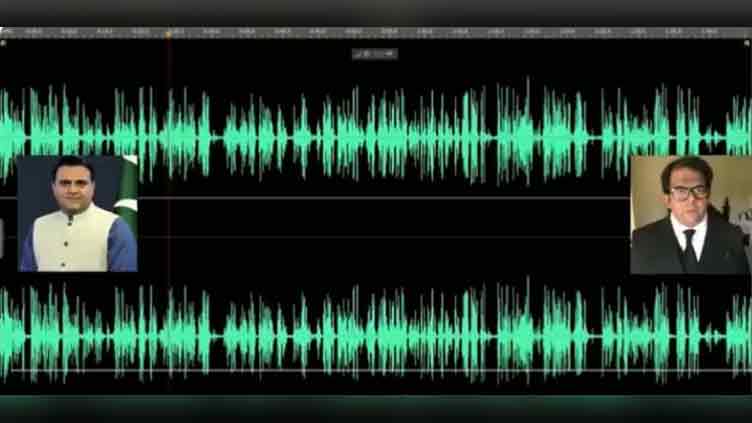 Pakistan
Says he has never met with Lahore High Court chief justice
ISLAMABAD (Dunya News) – Pakistan Tehreek-e-Insaf (PTI) leader Fawad Chaudhry on Friday distanced himself from an audiotape that contains his alleged conversation about judges of the country.
His reaction comes as an audio leaked online wherein the former information minister can purportedly be heard instructing his brother Faisal Chaudhry to arrange a meeting between the Lahore High Court (LHC) chief justice and the Chief Justice of Pakistan.
Read More: Rana Sanaullah urges CJP to take notice of Parvez Elahi's alleged audio
Talking about Supreme Court judge Mazahar Akabar Naqvi, Fawad Chaundry allegedly tells his brother to inform the top court judge that a truck is waiting for him
Taking to Twitter, the PTI leader termed the audiotape fake, saying: "I have never met LHC chief justice".
— Asad Ali Toor (@AsadAToor) March 3, 2023
Last month, a controversial audiotape featuring alleged conversation between former Punjab chief minister Chaudhry Parvez Elahi and his lawyer had surfaced. Earlier, PTI leader Dr Yasmin Rashid and former Lahore CCPO Ghulam Mahmood Dogar's alleged audio leaked online.