Sheikh Rashid lambasts govt as rupee plunges to record low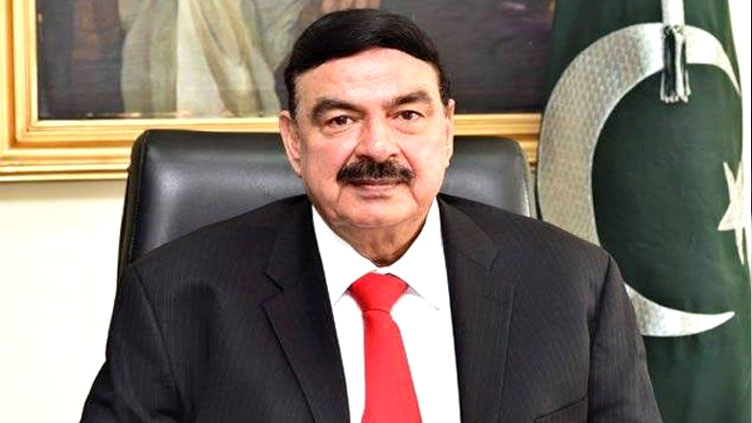 Pakistan
Sheikh Rashid lambasts govt as rupee plunges to record low
RAWALPINDI (Dunya News) – Awami Muslim League (AML) chief Sheikh Rashid Ahmad came hard on the government as local currency witnessed sharp fall against the US dollar in the interbank market amid uncertainty over revival of the IMF loan programme.
His reaction comes as the Pakistan rupee nosedived Rs17.89 against the US dollar to reach Rs284 during intra-day trading. "I had predicted that these thieves would weaken the rupee to Rs300," he said. He said the coalition government did not have any economists and experts.
He lamented that thousands of cargo containers were stuck at the port, awaiting clearance, adding that the government was pushing the country towards civil war. Who would manage the country if situation further worsens?" he asked.
— Sheikh Rashid Ahmed (@ShkhRasheed) March 2, 2023
Saying former president Asif Ali Zardari, Prime Minister Shehbaz Sharif and others had stashed their wealth in foreign countries, he called for confiscating their assets.
Earlier, he took to Twitter and said the Election Commission of Pakistan (ECP) should ensure implementation the ruling of the Supreme Court regarding elections in Punjab and Khyber Pakhtunkhwa. How can the two judges, who had dissociated themselves from the SC bench, could be dragged into the matter, he said.
He claimed that ruling Pakistan Democratic Movement (PDM) was facing internal conflict, adding that he would soon reveal the message conveyed by KP Governor Ghulam Ali Khan to President Arif Alvi.