IHC suspends de-notification of three PTI MNAs including Asad Umar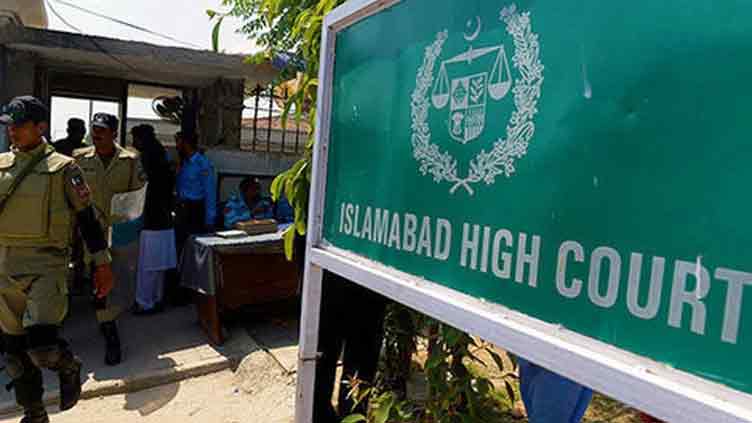 Pakistan
IHC suspends de-notification of three PTI MNAs including Asad Umar
ISLAMABAD (Dunya News) – The Islamabad High Court (IHC) on Wednesday suspended a notification regarding acceptance of resignation of three MNAs of the Pakistan Tehreek-i-Insaf (PTI).
IHC Chief Justice Aamer Farooq has suspended the de-notification of Asad Umar, Ali Nawaz Awan and Raja Khurram Nawaz. It barred the electoral body from holding the by-election in the three constituencies.
During the hearing, the chief justice remarked earlier the PTI leaders were upset over non-acceptance of their resignations and now they were crying foul after these were approved. "Have you only challenged the notification?" the judge questioned.
Barrister Ali Zafar, who represented the PTI leaders in the case, told the court that his clients wanted to return to the assembly. He also informed it about a decision of the Lahore High Court (LHC) regarding suspension of de-notification of PTI MNAs' from Punjab. He said two other petitions of the PTI lawmakers were also pending in the LHC.
The IHC chief justice suspended their de-notification and issued notices to the Election Commission of Pakistan (ECP) and NA Speaker Raja Parvez Ashraf.
Asad Umar and two other PTI leaders filed a petition against the notification on Feb 27 through their lawyers Barrister Ali Zafar and Barrister Gohar Ali.
On Feb 21, the LHC suspended a decision of the ECP regarding the de-notification of around 30 more MNAs of the PTI from Punjab. Justice Shahid Karim also suspended the process of by-elections in the constituencies of the 30 MNAs.
On Feb 8, the judge had suspended another notification of the ECP regarding acceptance of resignations of 43 PTI MNAs. However, Justice Karim did not issue any order regarding the decision of the National Assembly speaker.
As many as 70 MNAs had filed the petitions against the acceptance of their resignations. The judge, however, extended the interim relief to PTI lawmakers elected from Punjab only and directed the others to move the relevant courts.
The PTI lawmakers had submitted the resignations in April last following the ouster of their party chief, Imran Khan, as prime minister through a no-trust vote.