Nawaz, Shehbaz, Zardari attacked judiciary all time, says Farrukh Habib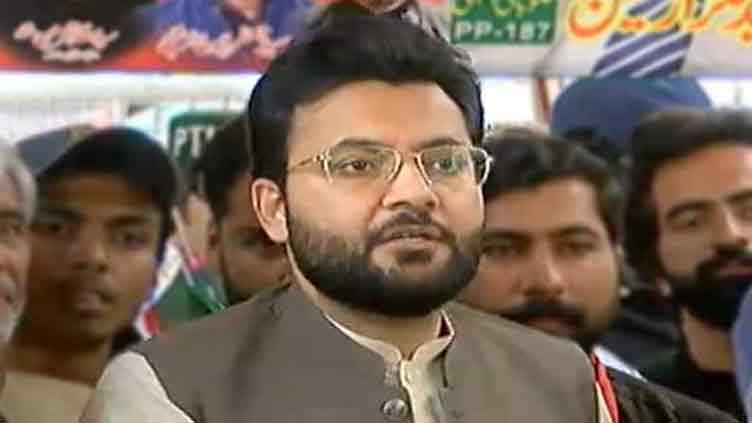 Pakistan
Will surrender in Faisalabad for JBT
LAHORE (Dunya News) – Pakistan Tehreek-e-Insaf (PTI) leader Farrukh Habib on Monday said Prime Minister (PM) Shehbaz Sharif, former PM Nawaz Sharif, and former president Asif Ali Zardari attacked the judiciary all their lives.
Talking to the media, he said PM Shehbaz, the Election Commission of Pakistan (ECP), and governors of Punjab and Khyber Pakhtunkhwa (KP) were hindering the way towards the implementation of the Constitution. Hinting at the suo moto case taken by the Chief Justice of Pakistan (CJP) on elections date in Punjab and KP, he said it was not a Panama case but a case marking the uplifting of the judiciary.
He said the parties which made the judges controversial were attacking democracy. "The government should tell when the inflation would go down as it had broken the 70-year record", he added.
He said the supporters of PTI's nominee for NA-193 Rajanpur Mohsin Leghari were attacked, and his crops were burnt, but Mr Leghari still managed to secure a lead of 35000 votes. "Voters put a red cross on PDM and its supporters", he added.
Commenting on the Jail Bharo Tehreek, he said the Tehreek had entered the sixth day adding he would surrender in Faisalabad. "Speaking the truth has become a crime in the country" he added.