Rana Sanaullah hindering just investigation of Imran attack, claims Yasmin Rashid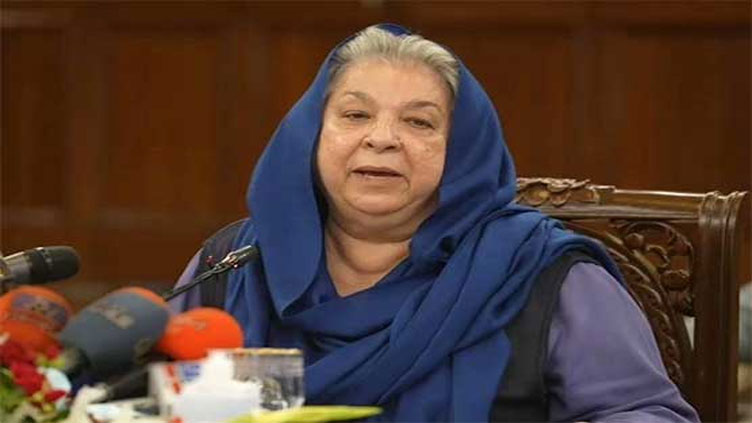 Pakistan
'PM Shehbaz, Rana Sana, Dirty Harry behind attack'
LAHORE (Dunya News) – Pakistan Tehreek-e-Insaf (PTI) Central Punjab President Dr Yasim Rashid claimed on Saturday that Interior Minister Rana Sanaullah was hindering the just investigation into the gun attack on PTI chief Imran Khan in Wazirabad.
Speaking to the media, she said Prime Minister Shehbaz Sharif, Rana Sanaullah and another person were not letting the investigation proceed and they attempted to rubbish the evidence of the attack. "The federal government is involved in the attack," she added. Ploys were being concocted, she said, to murder the [country's] most popular leader.
She said they objected to the new Joint Investigation Team (JIT) constituted by the federal government to probe the attack as it included four members who had derailed the case. "Why did the federal government intervene if Punjab's interim government had formed a JIT already," she questioned.
Taking a dig at PML-N senior vice president Maryam Nawaz, she said Ms Nawaz was the biggest liar and was now going after the judiciary as she knew that she could get things done with the help of his father Nawaz Sharif. "If your party is the most popular party, let it hold elections," she added. If your party was popular, she said, it would win.