Security forces foil terrorists' ambush in Balochistan, kill 8 terrorists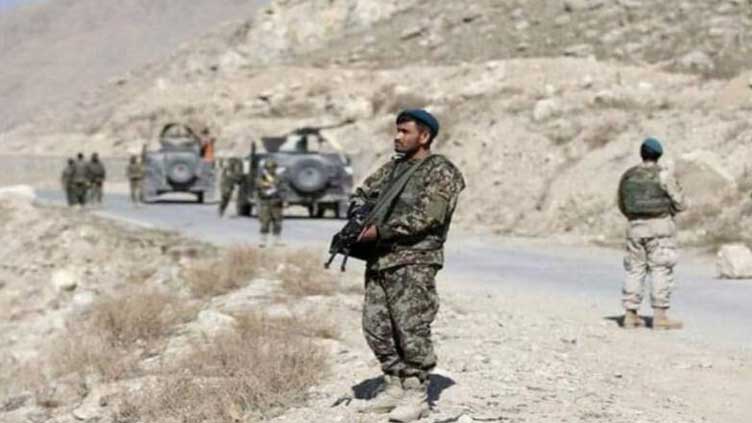 Pakistan
Security forces foil terrorists' ambush in Balochistan, kill 8 terrorists
RAWALPINDI (Dunya News) – Security forces on Thursday gunned down eight terrorists when militants attempted to ambush a convoy of security forces in Kech, Balochistan on Wednesday night.
According to the Inter-Services Public Relations (ISPR), on the evening of February 22, 2023, terrorists had attempted to ambush a convoy of security forces in District Kech of Balochistan.
While alert and combat ready troops not only foiled this cowardly attempt without any loss of life they also immediately commenced a follow up operation to hunt down the fleeing terrorists using ground and aviation assets.
Resultantly on Thursday morning, a suspected hideout of terrorists was identified in Mazaaband Range where a sanitisation operation was launched.
In the ensuing heavy exchange of fire, eight terrorists were killed while a large cache of arms and ammunition, including explosives, has also been recovered.
The security forces will continue to thwart any attempt by inimical elements on behalf of hostile intelligence agencies to disrupt hard-earned peace in the province.