Fawad sees NAB chairman's resignation as message for ECP chief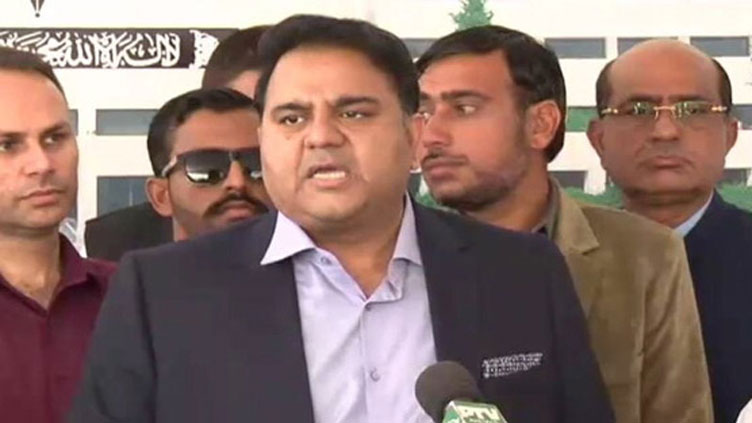 Pakistan
Fawad sees NAB chairman's resignation as message for ECP chief
LAHORE (Dunya News) – Pakistan Tehreek-e-Insaf (PTI) senior vice president Fawad Chaudhry said on Tuesday the resignation of the National Accountability Bureau (NAB) lynchpin Aftab Sultan was a great message for Chief Election Commissioner (CEC) Sikandar Sultan Raja.
He said Mr Sultan resigned against the "intervention" in his job and it reflected as a significant step toward the ending of the "fascist system". "I advise 22 officers who have been appointed to intervene [ahead of elections in Punjab] to part their ways with the system as it would benefit the bureaucracy as well as the country", he added.
Read Also: 'Being prevented from exercising my powers,' ECP chief tells SC

He said Mr Sultan's resignation was the clear victory of the PTI's narrative as we had been saying for long that the criminals imported via NROs were detrimental for the country's accountability system. "They passed amendments to the NAB law to save Rs1100 billion", he claimed. The state institutions should, he said, pave the way for the rule of law.
Earlier, in a surprise move, NAB Chairman Aftab Sultan had resigned from the post over alleged pressure to pursue some corruption cases. Mr Sultan said he had presented his resignation to Prime Minister Shehbaz Sharif during a meeting two days ago. "The premier asked him to withdraw the resignation but he refused, and the resignation has been subsequently accepted", he added.