Pakistan has already defaulted, admits Khawaja Asif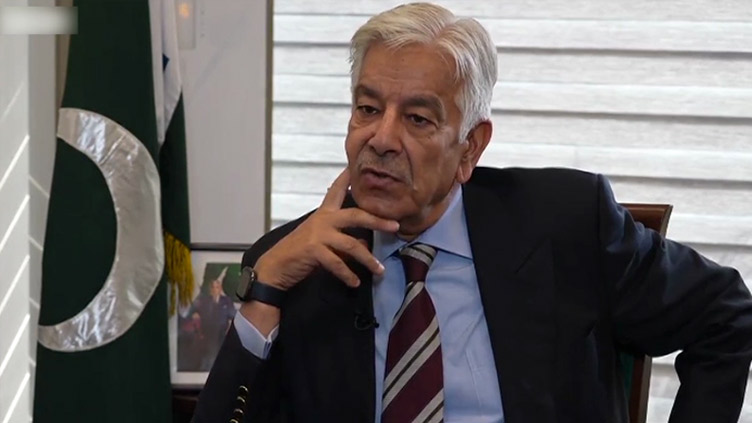 Pakistan
Solution to Pakistan's problems lies within: Khawaja Asif
SIALKOT (Dunya News) – Defence Minister Khawaja Asif said on Saturday Pakistan had already defaulted and "we are living in a bankrupt country".
Addressing a ceremony, Khawaja Asif said the solution to Pakistan's problems could be found internally as the International Monetary Fund (IMF) could not help in this regard.
The minister blamed the establishment, bureaucracy and politicians for current situation of the country and said Pakistan's constitution had been ignored time and time again.
The PML-N leader said more than a year and a half ago terrorists were allowed to settle in the country and dangerous games were played while critics were forced to leave the country. However, he lauded security forces for repulsing terrorist attack at the Karachi Police Office and said security personnel bravely fought terrorists all night.