President invites CEC for meeting on date of polls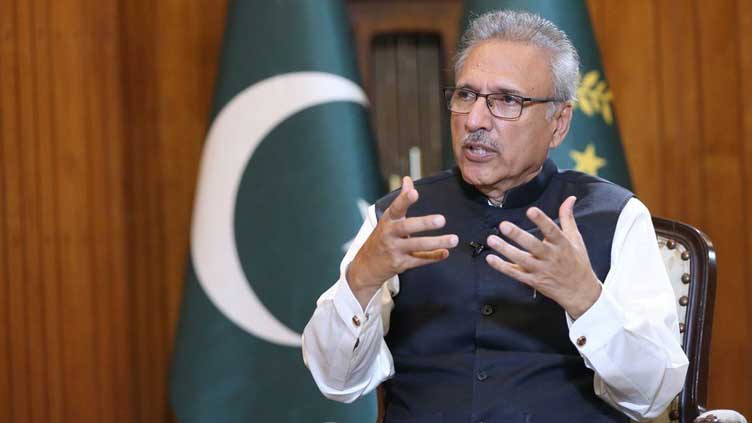 Pakistan
President invites CEC for meeting on date of polls
ISLAMABAD (Dunya News) –President Dr Arif Alvi on Friday invited Chief Election Commissioner (CEC) Sikandar Sultan Raja for an urgent meeting on Feb 20 regarding consultations on date of elections.
The meeting, to be held at Aiwan-e-Sadr, will discuss Section 57(1) of Elections Act, 2017 that provides that the President shall announce the date or dates of the general elections after consultation with the Election Commission of Pakistan (ECP).
In his letter to the CEC, the president said that since his letter dated Feb 8, some substantial developments (e.g., the judgement of the honourable Lahore High Court and recent observations of the honourable Supreme Court) took place. He expressed displeasure over the apathy and inaction on the part of the Commission that didn't respond to his earlier letter as yet.
The president stated that he had waited anxiously that the ECP would realise its constitutional duties to proceed and act accordingly, but was extremely dismayed by the commission's poignant approach on this important matter.
In his letter, the president once again reminded the ECP that being conscious of his constitutional responsibility of preserving, protecting and defending the Constitution, he was inviting CEC for the meeting on Feb 20 at his office to consult on the date or dates of the general elections.