Pakistan Navy promotes two officers to rear admiral rank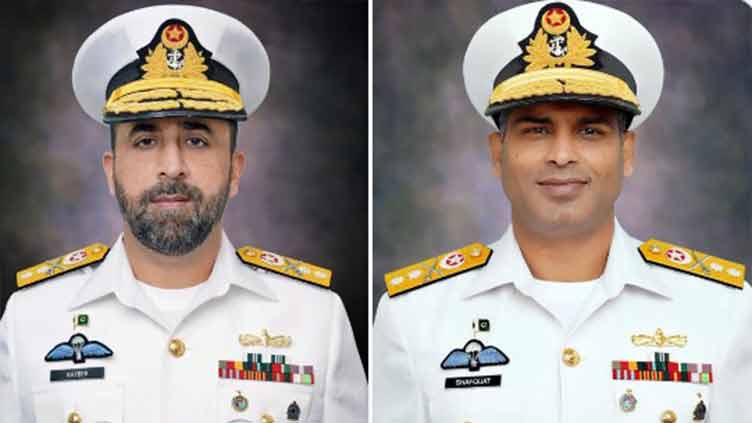 Pakistan
Rear Admiral Khyber Zaman and Rear Admiral Shafquat Hussain are also recipient of Sitara-l-lmtiaz
KARACHI (Dunya News) – The Pakistan Navy said on Friday two of its officers were promoted to the rank of rear admiral with immediate effect.
According to the Directorate General Public Relations (DGPR), Commodore Khyber Zaman and Commodore Shafquat Hussain Akhtar have been promoted to the rank of rear admiral. Bother officers are graduates of the National Defence University, Islamabad, and the Pakistan Navy War College, Lahore and have performed various duties related to command and staff.
In 2021, both officers received Sitara-l-lmtiaz (military) in recognition of their services.