NAB initiates inquiry against Elahi's confidante Muhammad Khan Bhatti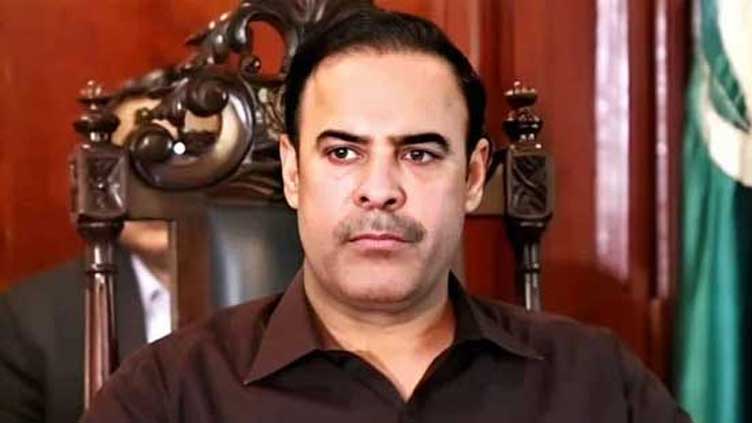 Pakistan
NAB initiates inquiry against Elahi's confidante Muhammad Khan Bhatti
LAHORE (Dunya News) – The National Accountability Bureau (NAB) on Friday initiated an inquiry against former chief minister Chaudhry Pervez Elahi's confidante Muhammad Khan Bhatti in an "illegal assets" case.

Sources privy to the development said that the accountability watchdog had sought Bhatti's salary and session allowance records from the bank. While the bank has submitted records comprising hundreds of pages of allowances and salaries.

The records revealed that Mr Muhammad Khan received salaries for 12 years despite being on forced leave from 2007 to 2018, as well as other benefits in millions of rupees, sources added.
Earlier, Punjab Assembly Secretary Muhammad Khan Bhatti was arrested by the law enforcement agencies, sources told.
Sources privy to the matter said he was taken into custody while he was travelling to the Sindh High Court for protective bail with his legal advisor Amir Saeed Rawn. "On the other hand, police raided Mr Bhatti's residence, arrested his servant, and took CCTV device with them", sources added.
Mr Bhatti is considered a close confidante of former Punjab Chief Minister (CM) Parvez Elahi. Mr Elahi said he was afraid that Mr Bhatti might go missing. "Sindh CM Murad Ali Shah should take notice of the unlawful arrest", he added. He questioned what message was to be conveyed by arresting a Punjab government official in Sindh.
Earlier, the federal investigation agency's (FIA) anti money-laundering circle lodged cases against Mr Bhatti and eight others for allegedly taking bribes to award high-ranking posts.