Pakistan in danger from internal, not external threats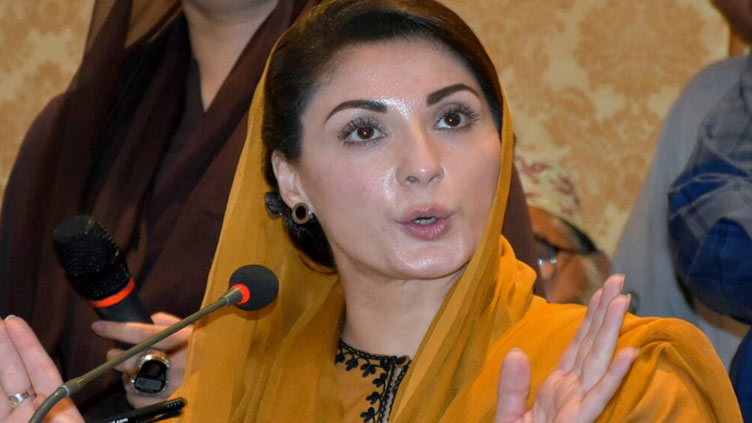 Pakistan
Maryam says time required to right the wrongs of past four years
MULTAN (Dunya News) - Senior Vice President and chief organiser of Pakistan Muslim League-Nawaz (PML-N) Maryam Nawaz said on Monday Pakistan was in danger from internal, not external threats.
Maryam Nawaz told media that Pakistan was developing before Imran Khan came into power and he destroyed the country and now Prime Minister Shehbaz Sharif was working day and night to improve the economy. She said the government was pursuing the IMF programme for public interest and Pakistan would have to accept conditions of the global lender as loan tranche had been linked with increase in prices.
The PML-N leader said the PTI foreign funding issue was an open and shut case, but still nation awaited accountability. "It is unacceptable that Imran Khan commits crimes but roams freely," she added.
Taking about development projects in South Punjab, Maryam Nawaz said all the projects in the region were initiated by Nawaz Sharif and Shehbaz Sharif. She claimed that her party would emerge victorious from South Punjab.