Fawad fires a broadside at Sanaullah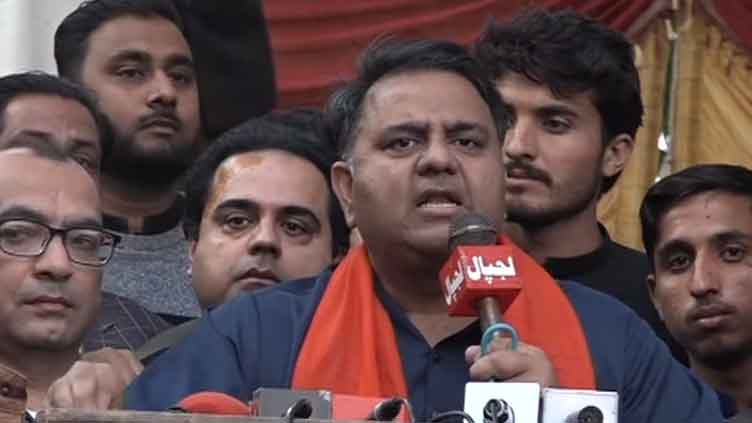 Pakistan
Fawad fires a broadside at Sanaullah
LAHORE (Dunya News) – Pakistan Tehreek-e-Insaf (PTI) senior leader Fawad Chaudhry launched on Sunday a broadside at Interior Minister Rana Sanaullah.
Speaking to media, Mr Chaudhry schooled Mr Sanaullah, saying, "When Mr Sanaullah felt proud to talk about opening bullets on the PTI workers, there remains no difference between him and the Indian interior minister."
Citing the Mongols and Nadir Shah to take a jibe at the Pakistan Democratic Movement (PDM) bigwigs, Mr Chaudhry said, "Prime Minister Shehbaz Sharif, Nawaz Sharif and Asif Ali Zardari have nothing to do for the sake of the country."
Recalling the claim that the PDM was escaping the elections, Mr Chaudhry lamented, "The rulers violated the constitution and tortured the PTI stalwarts."