PM meets Maryam, discuss strategy to placate party members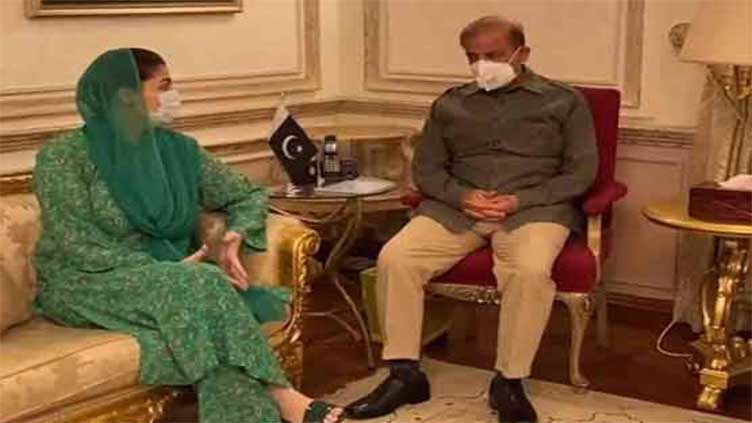 Pakistan
PM meets Maryam, discuss strategy to placate party members
LAHORE (Dunya News) – Prime Minister Shehbaz Sharif met the Pakistan Muslim League-Nawaz (PML-N) Chief Organizer and Senior Vice President Maryam Nawaz and both decided to placate the displeased members of the party, while also focusing on the upcoming workers convention.
Sources said both leaders discussed the resignation of Shahid Khaqan Abbasi from the senior vice president's post and decided to alleviate his concerns. Meanwhile, the PM directed PML-N's senior vice president to have a meeting with Mr Abbasi.
Sources added they also discuss the probable elections in Punjab and Khyber Pakhtunkhwa and the premier would release a detailed message for the party workers soon. The PML-N's leaders also talked about the rising inflation and the possible remedies to provide relief to the people.