Ghani slams Imran for not contesting by-poll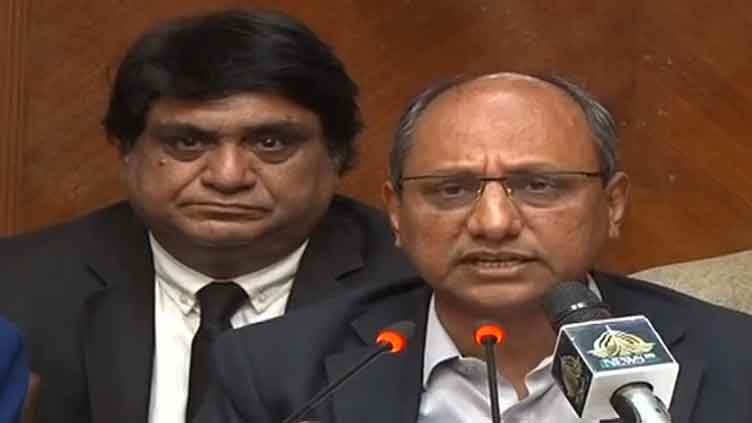 Pakistan
Ghani slams Imran for not contesting by-poll
KARACHI (Dunya News) – Pakistan Peoples Party (PPP) senior leader Saeed Ghani launched on Friday a broadside at Pakistan Tehreek-e-Insaf (PTI) Chairman Imran Khan, saying the latter's 'U-turn' on contesting by-elections was a confession of defeat.
Sharing his thoughts over the political situation, Mr Ghani reminded Mr Khan there was a huge difference between delivering speeches and presenting before the masses.
Read also: Kundi vows to ensure peace in KP

On Friday, PPP spokesperson Faisal Karim Kundi said unanimous decision to establish peace in Khyber Pakhtunkhwa had been taken in the presence of representatives of all security forces in the apex committee.
Speaking to the media, he said talk would be held with India so that its soil was not used against Pakistan and all points of the apex committee would be raised in the All Parties Conference (APC) to be held on February 7.
Mr Kundi mentioned the country was to launch another war against terrorism. He added the Pakistan Tehreek-e-Insaf (PTI) was not serious on the issue of terrorism.