In letter to president, Imran Khan raises issue of PTI leaders' arrests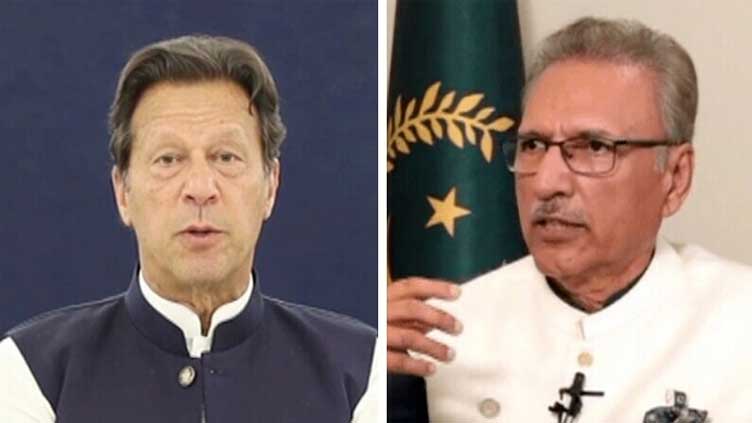 Pakistan
In letter to president, Imran Khan raises issue of PTI leaders' arrests
LAHORE (Dunya News) – Pakistan Tehreek-e-Insaf (PTI) supremo Imran Khan on Thursday penned a letter to President Arif Alvi over ongoing arrests of PTI leaders in different cases and urged him to take notice of human rights violations.
The letter was delivered by PTI stalwart Shibli Faraz to the President's House in Islamabad. While the resolution passed on Jan 29 by the PTI core committee was also attached to the letter.
Know more: Police get two-day physical remand of Sheikh Rashid

The deposed premier in a letter asked President Alvi to take notice of the alleged role of powerful circles in politics and to take measures against human rights violations in PTI leaders' arrests.
Don't miss: PTI's Shandana Gulzar booked for 'maligning' institutions

Earlier, the PTI chairman condemned the arrest of Awami Muslim League (AML) chief Sheikh Rashid Ahmed.

Former Prime Minister Imran Khan took to Twitter to strongly condemn AML chief arrest. "Strongly condemn arrest of Sh Rasheed.Never in our history have we had such a biased, vindictive Caretaker govt appt by totally discredited ECP," he said.

Imran Khan in is tweet also said: "Question is can Pak afford a street movement which we are being pushed towards at a time when we have been bankrupted by Imported Govt?"