Gill fires a broadside at Maryam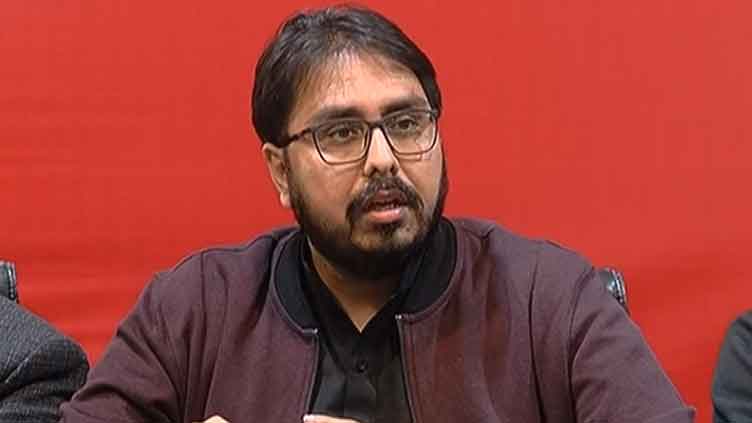 Pakistan
Gill fires a broadside at Maryam
ISLAMABAD (Dunya News) – Pakistan Tehreek-e-Insaf (PTI) senior leader Shahbaz Gill launched on Thursday a broadside at Pakistan Muslim League-Nawaz (PML-N) senior vice president Maryam Nawaz, claiming the latter was responsible for splitting her party.
Speaking to media, Mr Gill continued to take a jibe at Ms Nawaz, he said, "Maryam came from London to split the PTI, but PML-N leaders Shahid Khaqan Abbasi and Miftah Ismail were gearing up to leave the party. "I recommend that Ms Nawaz undergo additional surgeries."
Reiterating the demand for holding elections, Mr Gill said, "Time for all of us and Fawad Chaudhry to move forward, forgetting about what had happened. We had to give the masses an opportunity to elect the government of their choice."
Condemning the tragedy in Peshawar, Mr Gill said, "It was a deplorable incident."