Mohsin Naqvi resolves to ensure transparent by-elections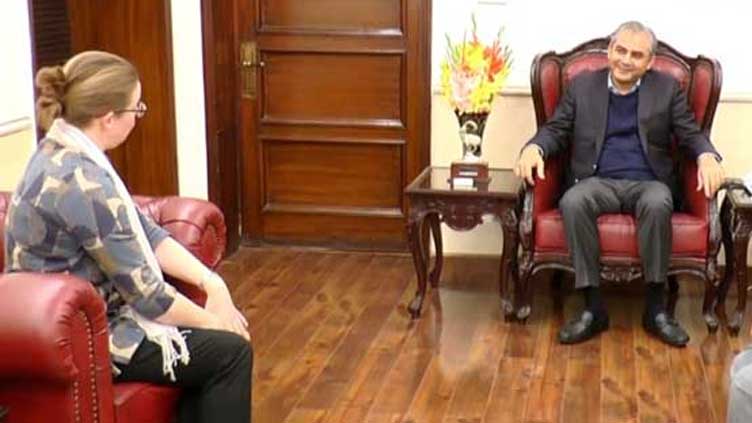 Pakistan
Mohsin Naqvi resolves to ensure transparent by-elections
LAHORE (Dunya News) – Punjab caretaker Chief Minister Syed Mohsin Naqvi on Wednesday vowed to ensure transparent by-elections.

British Deputy High Commissioner Zoe Ware called on CM Mohsin in Lahore to discuss issues of mutual interest in various fields, especially education, health, and the training of journalists.

During the meeting, the interim executive said that Mohsin Raza Naqvi urged Zoe to review the journalists' training program to empower Pakistani journalists in the professional field.

CM on upcoming by-polls across the province, said that in the light of Election Commission's guidlines, he will hold impartial and transparent elections in the best way.