Imran asks PDM to pinpoint terror incidents during PTI's tenure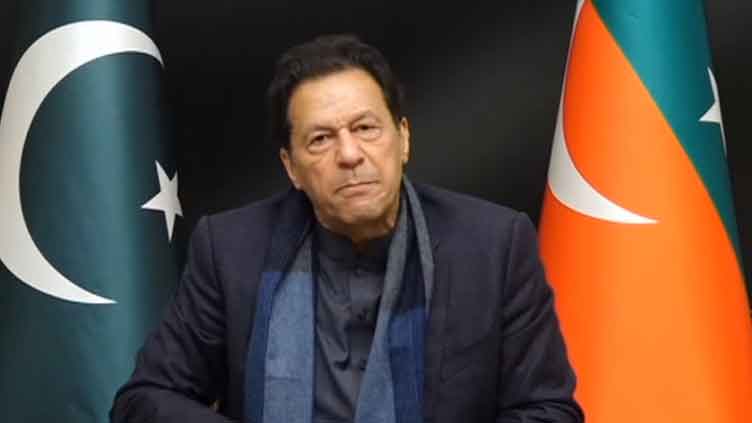 Pakistan
Imran asks PDM to pinpoint terror incidents during PTI's tenure
LAHORE (Dunya News) – Pakistan Tehreek-e-Insaf (PTI) Chairman Imran Khan launched on Wednesday a broadside at the Pakistan Democratic Movement (PDM), daring his political opponents to pinpoint instances of terrorism that took place during his tenure.
Addressing a press conference via video link, the former premier talked about the terrorist attack in Peshawar, saying, "Everybody knew, the reaction would come after the Afghan jihad. The drone attacks were started in the tribal areas in 2004. I was the only one to raise my voice against the drone attacks." Mr Khan commended the Khyber Pakhtunkhwa (KP) police's sacrifices.
Mr Khan criticised political opponents for using the tragedy in Peshawar for political gain and took a dig at former President Asif Ali Zardari. He challenged Zardari to file a defamation suit against him, suggesting that such action would only be taken by those with a sense of honour.
Recalling his removal from office, Mr Khan stated, "Unfortunately, the PTI government was overthrown through a regime change".
Speaking of the whooping hike in the petroleum products' (POL) prices, Mr Khan pointed out the international petrol prices were still not too high.
He criticised the KP governor for discussing the delay in elections in the province.
Blaming the PDM-led government for economic woes and rising terrorism, Mr Khan asked, "How can the current rulers steer the country in the right direction?"
Mr Khan lamented that salaried individuals were facing great difficulties and claimed that the country would face more economic difficulties.
He claimed that more than 800,000 people had left the country due to their disappointment with the country's situation.