'Minus-Imran' only through vote power, says Rana Sanaullah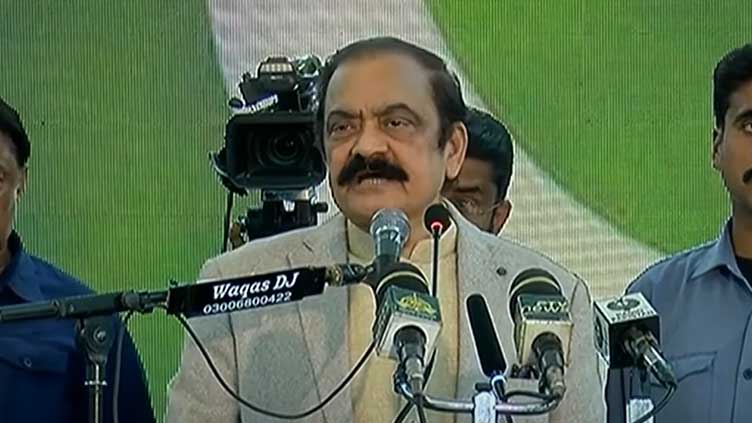 Pakistan
'Minus-Imran' only through vote power, says Rana Sanaullah
BAHAWALPUR (Dunya News) – Federal Interior Minister Rana Sanaullah said on Wednesday that through vote power Pakistan Tehreek-e-Insaf (PTI) chairman Imran Khan would be knocked out of the political arena in next general elections.

Addressing a workers' convention in Bahawalpur, Rana taking a dig at the deposed premier said that Imran Khan made people fool through his popularity mantra, adding that in recent long march calls, the whole nation witnessed the humiliation he faced in Islamabad. He added that the country would face more disasters if the PTI chief remains in politics. "We will knock Imran out of the political arena through vote power," added the minister.

Blaming Imran Khan for "political victimisation" against PML-N, Sana said that in PTI's tenure, the party's top guns were in jail beacuse they came into power just to take political revenge and to humiliate others. "In worst times, Maryam Nawaz took responsibility and kept the party united against Imrani goons," said Rana.

Rana Sanaullah while urging the masses to have faith in PML-N leadership amid soaring inflation and fuel crisis said that the country is in its worst crisis due to the previous government but under the leadership of Nawaz Sharif, PML-N would leave no stone unturned to pull the country out of the quagmire as he did in 2013 to 2018.
Watch complete address