Peshawar blast: Justice Isa questions policy of talks with terrorists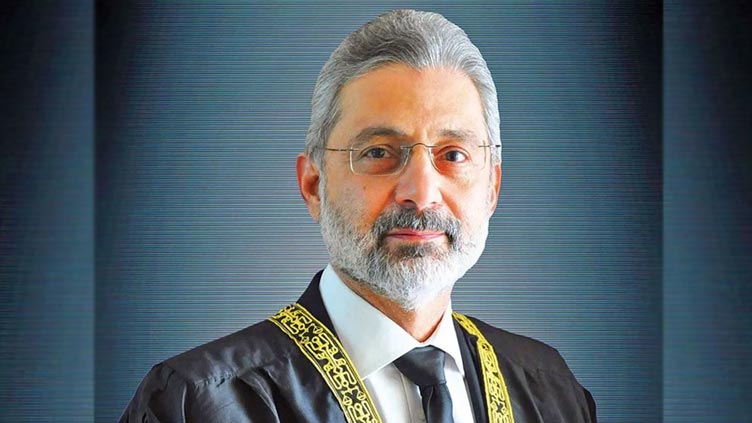 Pakistan
I don't know what kind of society we are living in: Justice Isa
ISLAMABAD (Dunya News) – Supreme Court of Pakistan's Justice Qazi Faez Isa, while reacting to blast in Peshawar, remarked that why negotiations were being held with terrorists.
During the hearing of a case, Justice Isa remarked that how long we would be afraid of terrorists. "Today the terrorists will kill two people and tomorrow they will kill five people," he warned.
"I don't know what kind of society we are living in. A judge issued a report on a terrorist incident but it was thrown in the trash."
On Monday, a suicide attack on a mosque in Police Lines area of Peshawar claimed at least 100 lives and injured over 150 others. The suicide bomber, who was standing in the first row when Zuhr prayers were being offered in the mosque, blew himself up. The blast was powerful enough that a part of the mosque caved in, leaving several worshippers trapped under the rubble.