Punjab police tell why they raided Parvez Elahi's residence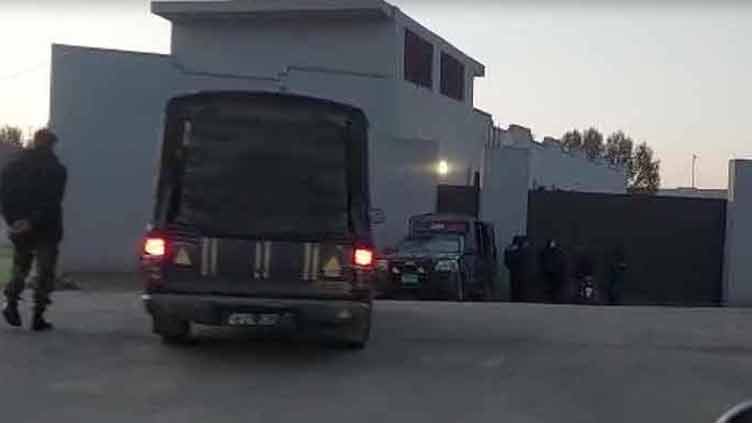 Pakistan
Punjab police tell why they raided Parvez Elahi's residence
GUJRAT (Web Desk) – The Punjab police on Wednesday clarified that the residence of former chief minister Parvez Elahi was raided to arrest Pakistan Muslim League-Quaid (PML-Q) leader Chaudhry Wajahat Hussain in a violence case.
The police, in a statement, said the raiding party left the place after they could not find Wajahat – the younger brother of PML-Q President Chaudhry Shujaat Hussain – during the search.
A case was registered against Wajahat Hussain and his son Musa Elahi at the Kaklari police station of Gujrat last month after a clash erupted between PML-Q and PML-N workers at the Kotla Civil Hospital near Kharian over the controversy surrounding the upgrade of the hospital and renaming it as Zahoor Elahi Shaheed Tehsil Headquarters Hospital.
Police said Musa had already secured bail in the case while Wajahat was yet to get bail.
Earlier in the day, Parvez Elahi said his residence was raided on Wednesday morning without any prior notice and vowed to take legal action. He claimed that his residence in Gujrat was raided at the behest of the caretaker government in the province.
Read More: Parvez Elahi vows legal action over Gujrat residence raid
Saying the sanctity of the house was violated in the action, he said police didn't inform him before hand about the raid. Blaming the interim Punjab government for such raids, he said the mandate of the caretaker set-up was to hold elections and not to involve in these activities.