Noor Alam wants high-level briefing in NA over rising terrorist activities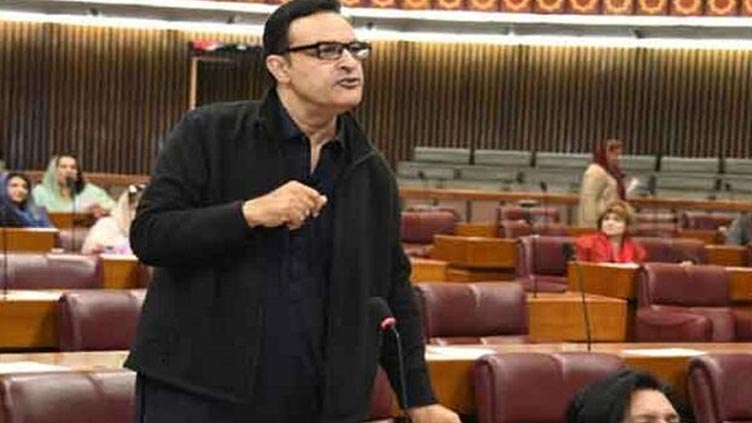 Pakistan
People of Khyber Pakhtunkhwa were always on the front line against terrorism: Khan
ISLAMABAD (Dunya News) - Noor Alam Khan, chairman of the Public Accounts Committee, has criticised the coalition government for growing terrorism in the country, saying that unless there is bloodshed in Lahore or Punjab, no one will take it seriously.
Speaking during the session of the National Assembly, Noor Alam said at least 100 people were martyred in his city's Red Zone. "For the past 25-30 years, we have only condemned the attacks, but who is responsible for this terrorism in the country?" he asked.
The dissident PTI lawmaker said he was not allowed by security personnel to enter the Red Zone area in Peshawar without proving his identity. "I am stopped even if I am in official vehicle, I feel humiliated and consider myself a second-class citizen of Pakistan," he lamented.
"Afghans are roaming everywhere, and Pakistanis are facing difficulties and are being asked to show their identity cards," he claimed.
Mr Khan further said the people of Khyber Pakhtunkhwa were always on the front line against terrorism. The KP people were being martyred on a daily basis while the assembly members were busy gossiping, he added.
He said, "We are dying because of your policies, and you should have called the Chief of Army Staff to brief the house on who was carrying out terror activities in the country."
"I want to ask the question to this house and the owners of the country: What is being done with us? What is our sin?"
He said the economy was in tatters, the US dollar had reached Rs275, and Finance Minister Ishaq Dar refused to attend the assembly session.