Sheikh Rashid moves IHC against police notice issued over allegation against Zardari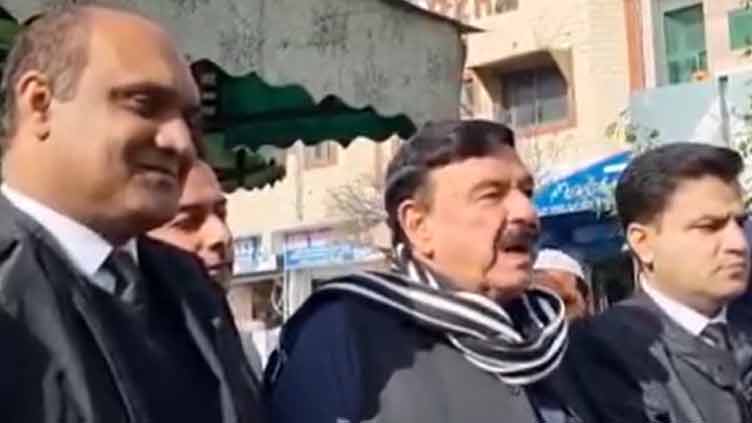 Pakistan
Sheikh Rashid moves IHC against police notice issued over allegation against Zardari
RAWALPINDI (Dunya News) – Awami Muslim League (AML) chief Sheikh Rashid Ahmed challenged a police notice issued to him in a case related to allegations against former president Asif Ali Zardari in the Islamabad High Court (IHC).
A day earlier, the former interior minister was asked to appear in the Aabpara police station in the capital city on Wednesday for explanation after a complaint was filed against him for allegedly accusing PPP co-chairman of hatching a plot for the assassination of PTI Chairman Imran Khan.
The capital police in a statement on Tuesday also claimed that Mr Ahmed had retracted from his allegation against the former president. They also warned the senior politician of legal action for defying the summons.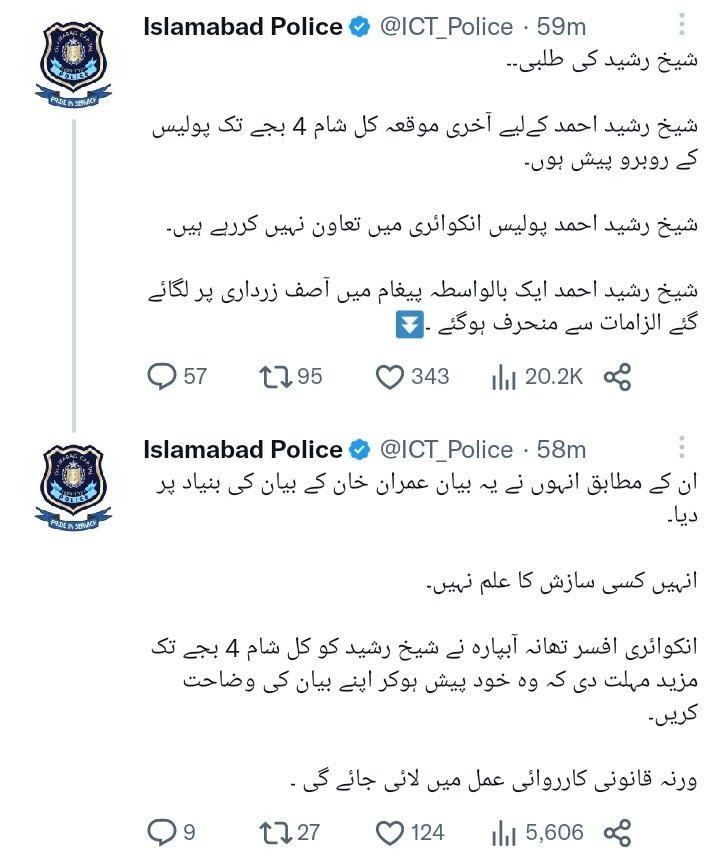 In the latest development, the AML chief has filed a petition against the police notice in the high court through his counsel Sardar Razzaq, Naeem Haider and Intazar Hussain. He pleaded the IHC to declare the notice null and void as it was issued illegally.
Taking to Twitter, Mr Rashid endorsed Imran Khan's claim that Mr Zardari wanted to kill him, adding: "There are serious threats to the life of Imran Khan". He said the PDM wanted to minus the PTI chief from politics.
February 1, 2023
He said data of 16 ministries was scrutinised and the government had resorted to awkward tactics after failing to find anything against him. He claimed police were trying their best to arrest him.
In a media talk outside the IHC, he also lashed out at the government for economic crisis in the country. He demanded that the conditions placed by the International Monetary Fund (IMF) for the revival of the loan programme should be made public.
Media talk at Islamabad High Court - live via https://t.co/iCDHmsbOHg onestreamlive https://t.co/OViV00Qr5L

— Sheikh Rashid Ahmed (@ShkhRasheed) February 1, 2023
He also hit out at the government for its attempt to occupy his residence, adding: "Lal Haveli is my personal property". He said such tactics would bring bad name to the authorities. Warning of anarchy in the country, he said elections should be held immediately to save the country from the deepening economic and political crises.