Zardari condemns terrorist attack in Peshawar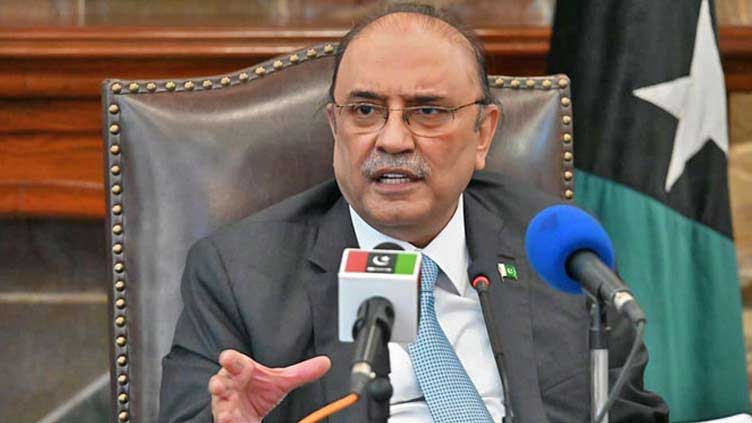 Pakistan
Zardari condemns terrorist attack in Peshawar
ISLAMABAD (Dunya News) – Pakistan Peoples Party co-chairman Asif Ali Zardari on Monday strongly condemned the terror attack on a mosque in Peshawar.
In a statement, Zardari said the rise of terrorism in Khyber Pakhtunkhwa was extremely alarming, advising the government to destroy the nurseries of terrorism by executing the National Action Plan (NAP).
"Incidents of terrorism prior to the by-elections and general elections are a cause of concern. The federal government and the provincial interim government should see to it (scourge of terrorism) that the terrorists and their facilitators are brought to book," he added.
The former president instructed the party officials and workers to help save the lives of those injured by donating blood.
He prayed to Almighty Allah for a speedy recovery of all those injured and to grant eternal peace to the martyrs and strength and fortitude to the bereaved families to bear this irreparable loss with equanimity.