Islamabad police bring Fawad Chaudhry to Lahore for photogrammetry test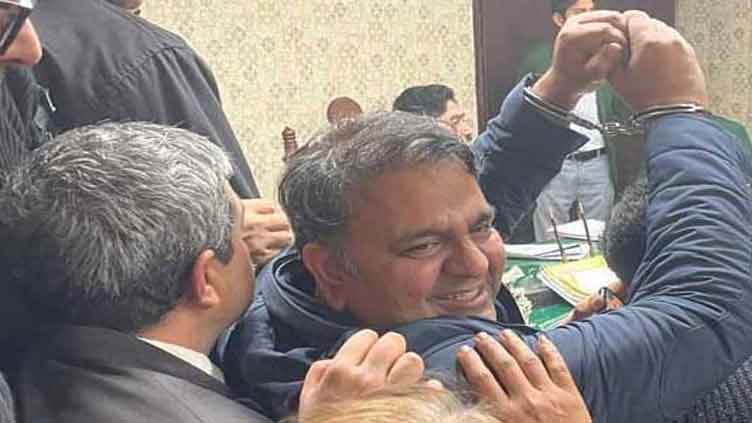 Pakistan
Islamabad police brings Fawad Chaudhry to Lahore for photogrammetry test
LAHORE (Dunya News) – Islamabad police brought Pakistan Tehreek-e-Insaf (PTI) stalwart Fawad Chaudhry to Lahore for conducting the photogrammetry test.
The Islamabad police sent Mr Chaudhry to Lahore specifically for the test after the court ordered a medical checkup due to the threat of violence.
The Islamabad police's move surprised Mr Chaudhry's brother Faraz Chaudhry, who remarked, "Which test is conducted on a holiday?"