Judicial magistrate expresses anger over presenting Fawad under cloak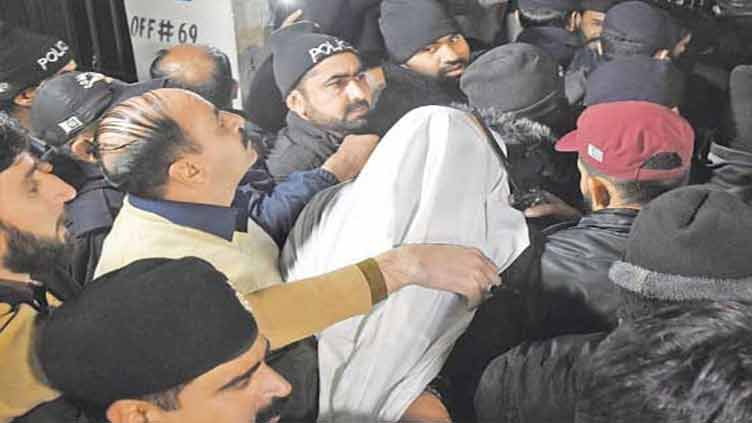 Pakistan
Judicial magistrate expresses anger over presenting Fawad under cloak
ISLAMABAD (Dunya News) – A Judicial magistrate on Saturday expressed anger over presenting Pakistan Tehreek-e-Insaf (PTI) senior vice president Fawad Chaudhry to the court under a cloak, hours after a session court overturned his decision.
Magistrate Waqas Ahmad Raja was approached by Mr Chaudhry's wife Hiba Fawad and brother Faisal Chaudhry over producing him under cloak once again to which the magistrate responded by ordering the investigation officer to appear before the court.
Read Also: Islamabad court resumes hearing on Fawad Chaudhry s bail plea in sedition case
The officer said that Mr Chaudhry had been taken by security guards while he was present in the court. The magistrate inquired what he was doing in the court. "Go and remove the cloak", he remarked.
Mr Faisal requested the court to order the SP to follow suit to which the magistrate replied that the investigation officer would convey his message to the SP.