Maryam Nawaz wants to be premier, claims Farrukh Habib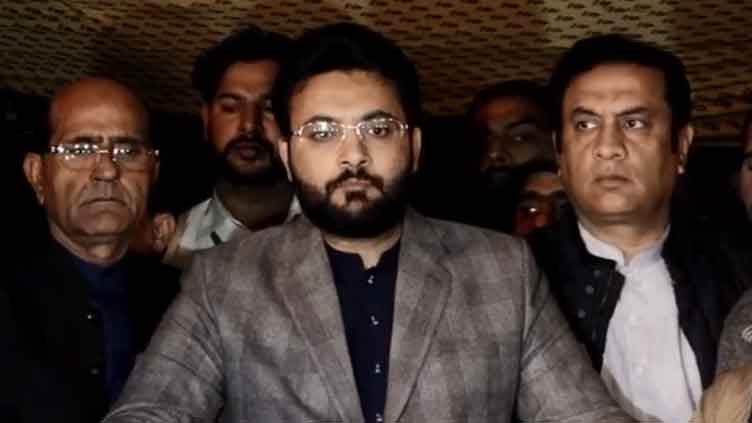 Pakistan
Maryam Nawaz wants to be premier, claims Farrukh Habib
LAHORE (Dunya News) – Pakistan Tehreek-e-Insaf (PTI) senior leader Farrukh Habib fired on Friday a broadside at Pakistan Muslim League-Nawaz (PML-N) senior vice president Maryam Nawaz, saying she was dreaming about becoming the prime minister.
Speaking to the media, Mr Habib regarded PTI Chairman Imran Khan as "the voice of 220 million people." Slamming the Pakistan Democratic Movement (PDM), Mr Habib alleged, "They [government] were withdrawing PTI chief Imran Khan's security. If anything happened to Imran, the responsibility would be on them [government]."
Mr Habib schooled the PDM bigwigs, saying, "Asif Ali Zardari and Maulana Fazlur Rehman were united under the umbrella of corruption."
Lamenting the persistent depreciation of the rupee against the greenback, Mr Habib also bashed Finance Minister Ishaq Dar.
Reminding his opponents that politics could only be conducted by "politicians" and not "thieves,"Mr Habib alleged the PDM was eluding the elections.