Interim CM Mohsin Naqvi calls on Punjab governor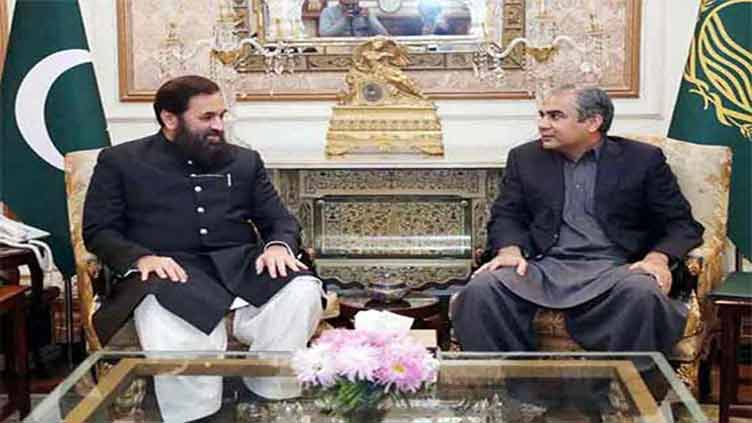 Pakistan
Interim CM Mohsin Naqvi calls on Punjab governor
LAHORE (Dunya News) – Punjab s interim Chief Minister (CM) Mohsin Naqvi on Friday called on Punjab Governor Balighur Rehman.
The meeting held at the Governor House entailed the exchange of thoughts on the country's politics and conducting "free and fair elections" in the province.
The CM said the police were given a free hand to ensure peace in the province and the caretaker government was ready to hold elections. "The government will follow the Election Commission of Pakistan's (ECP) framework for holding elections," he added.
Earlier, the PTI had submitted a list containing names of Punjab administration officials it feared to be "indulging in political victimisation" ahead of elections in the province to the Election Commission of Pakistan (ECP).