PTI challenges Mohsin Naqvi's appointment as caretaker Punjab CM in apex court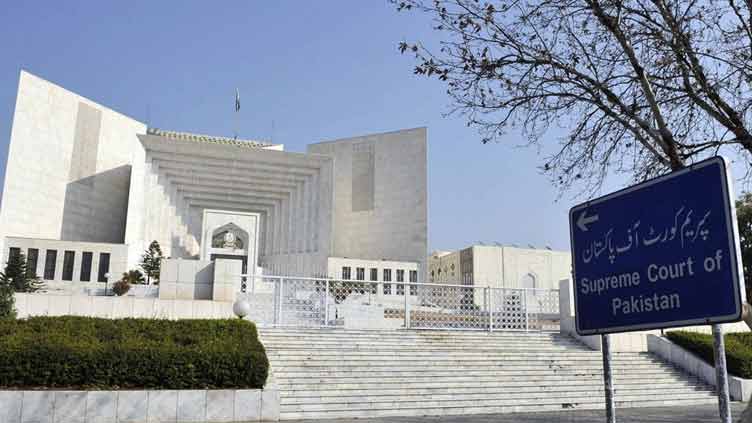 Pakistan
PTI challenges Mohsin Naqvi's appointment as caretaker Punjab CM in apex court
ISLAMABAD (Dunya News) – The Pakistan Tehreek-e-Insaf (PTI) on Friday filed a petition against the Election Commission of Pakistan (ECP) for appointing media mogul Mohsin Naqvi as caretaker Punjab chief minister in the Supreme Court.
The PTI submitted the plea as a political party while Asad Umar filed a similar petition as a secretary general of the party. The Imran Khan-led party pleaded the top court to declare the notification of appointment of Mr Naqvi unconstitutional.
The PTI also challenged a notification of appointing dissident leader Raja Riaz as leader of the opposition in the National Assembly. It also asked the court to declare the appointment of Babar Hassan Bharwana and Akramullah Khan illegal.
After the PTI-led Punjab government and the opposition failed to cobble an interim set-up in the country's largest province, the Election Commission of Pakistan (ECP) on Sunday last finalised media tycoon Mohsin Naqvi for caretaker Punjab chief minister.
Don't miss: Elahi to move SC against ECP's decision
The decision was taken during a meeting chaired by Chief Election Commissioner Sikandar Sultan Raja. The Election Commission secretary was among the participants in the meeting to discuss four proposed names for the slot of the caretaker chief minister of Punjab.
Also read: PTI rejects Mohsin Naqvi's appointment as Punjab caretaker CM
The electoral watchdog issued a notification which stated that "Pursuant to the provision of Clause (3) of Article 224A of the Constitution of the Islamic Republic of Pakistan and as a result of detailed deliberations made on 22nd January 2023, the Election Commission of Pakistan has unanimously decided to appoint Syed Mohsin Raza Naqvi as Care-Taker Chief Minister, Punjab with immediate effect."