Farrukh Habib, others booked under robbery, attempt to rescue Fawad Ch charges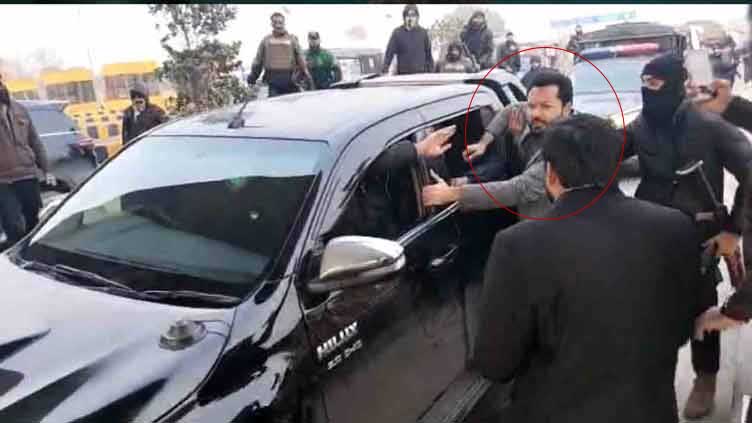 Pakistan
Farrukh Habib, others booked under robbery, attempt to rescue Fawad Ch charges
LAHORE (Dunya News) – Pakistan Tehreek-e-Insaf (PTI) leader and former state minister Farrukh Habib and others have been booked under charges of robbery and attempt escape of the accused Fawad Chaudhry to Islamabad.
The FIR was lodged in the Ferozewala police station on the complaint of federal police officer Adeel Shaukat.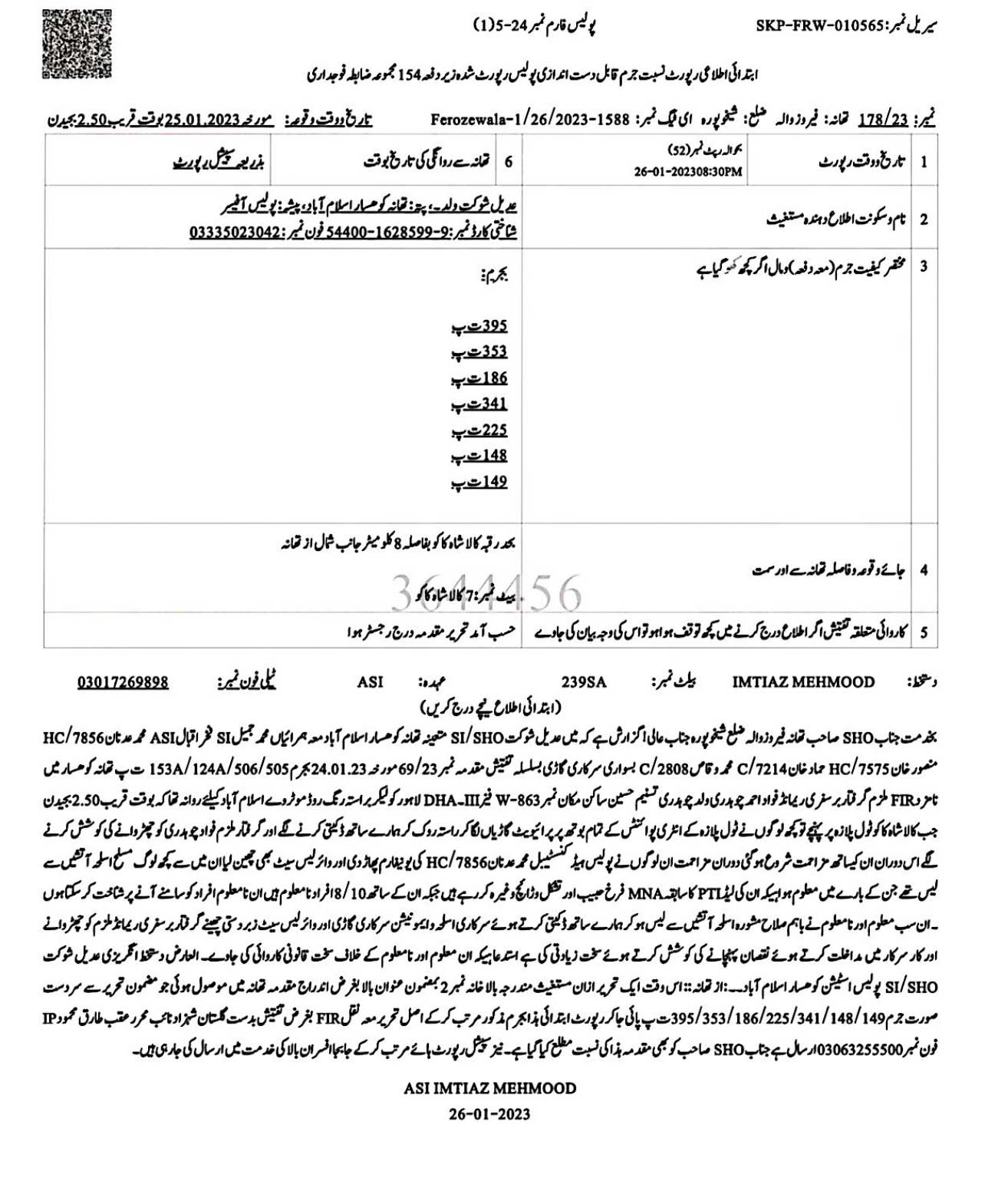 According to the text of the FIR, some people tried to commit a robbery near Kala Shah Kaku, the accused also tried to free Fawad Chaudhary, and also snatched the wireless set of police personnel.
The first information report (FIR) was lodged against Farrukh Habib for 'interfering in official affairs' and 'tearing uniforms of policemen'. The PTI leader has been booked under sections 148, 149, 186, 225, 341, 353, and 395 of the Pakistan Penal Code.
The FIR further stated that the PTI leader and his associates tried to snatch government weapons, vehicle and wireless, adding that they also tried to free 'arrested Fawad Chaudhry'.
"Farrukh Habib and his associates – who were armed – also tore the uniforms of the policemen," the FIR read.